Duvel Barrel Aged with Jamaican vibes
Discover Duvel Barrel Aged nr 6 - Jamaican Rum Edition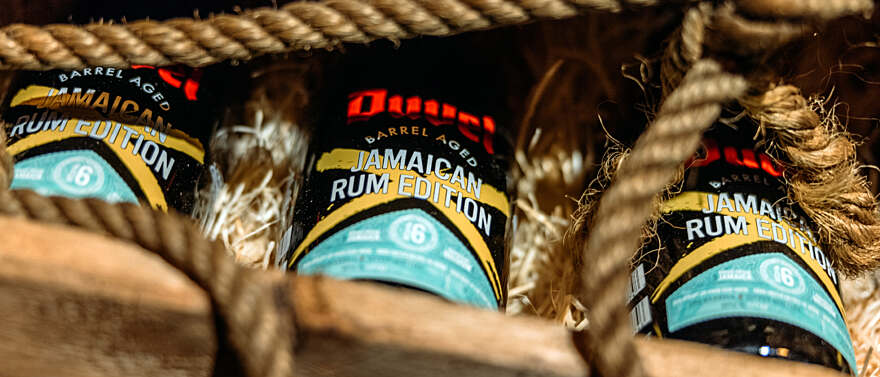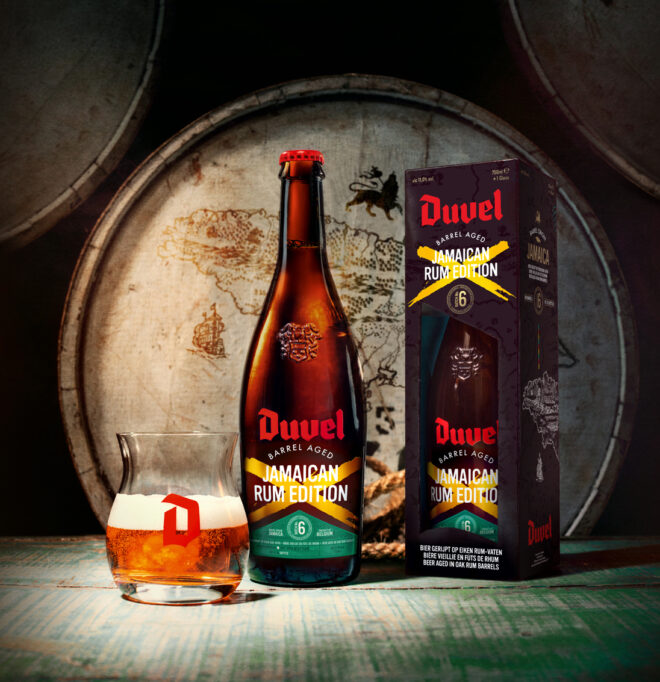 The sixth batch of Duvel Barrel Aged is ready. After the Duvel Barrel Aged, rum edition success of last year, our brewers made a Duvel Barrel Aged matured in Jamaican rum casks. It is a unique beer (11% ALC) that was brewed with respect for the authentic taste of Duvel, but with a surprising Jamaican twist and sweet, powerful rum notes of vanilla, dried fruit and oak. An absolute first.
The first Duvel Barrel Aged saw the light of day in 2017. A unique beer aged in wooden whisky barrels from renowned American bourbon distilleries. Four years and five successful editions of Duvel Barrel Aged later, the Duvel brewers wanted to do things a bit differently. No bourbon casks this time, but rum casks just like last year.
In 2020, Duvel master brewer Hedwig Neven had wooden barrels from The West Indies Rum Distillery in Barbados installed in the Duvel cellars, but this time he sought inspiration in Jamaica. After months of ageing, this autumn - from the end of October 2021 - you can end a pleasant dinner with friends and family with a glass of Duvel Barrel Aged, The Jamaican Edition.
More news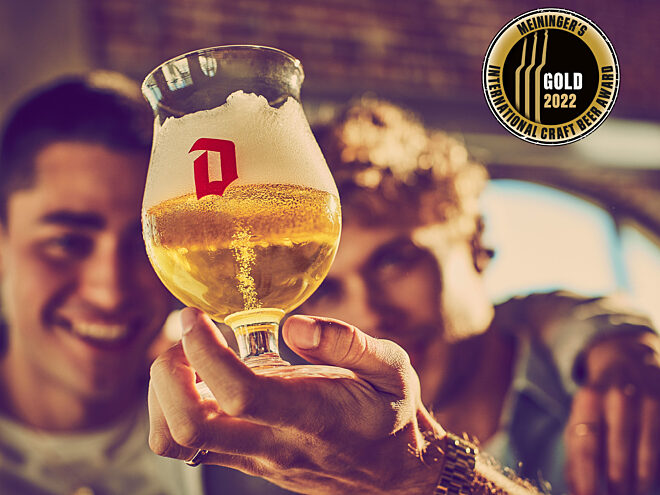 Duvel 8,5% was awarded a gold medal at Meininger's International Craft Beer Award 2022 in the "Blonde Strong Ale" category.
Read more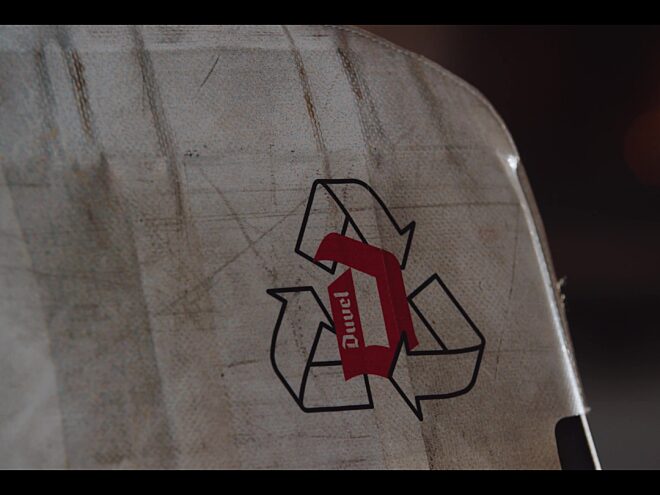 What do you do with Duvel truck tarps that can't be used anymore? Recycle them of course! ♻️
Read more