Duvel Distilled, The Celebration Bottle
We celebrate 150 years Duvel Moortgat with a limited-edition Duvel Distilled, The Celebration Bottle in the form of an inverted Duvel glass.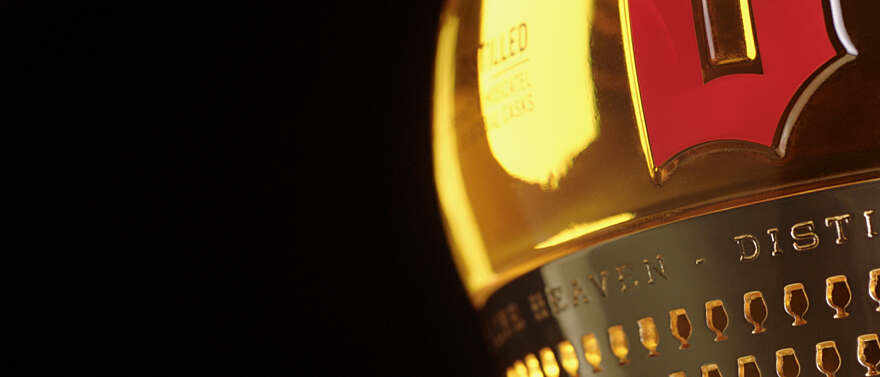 Duvel's distillate in a wonderful bottle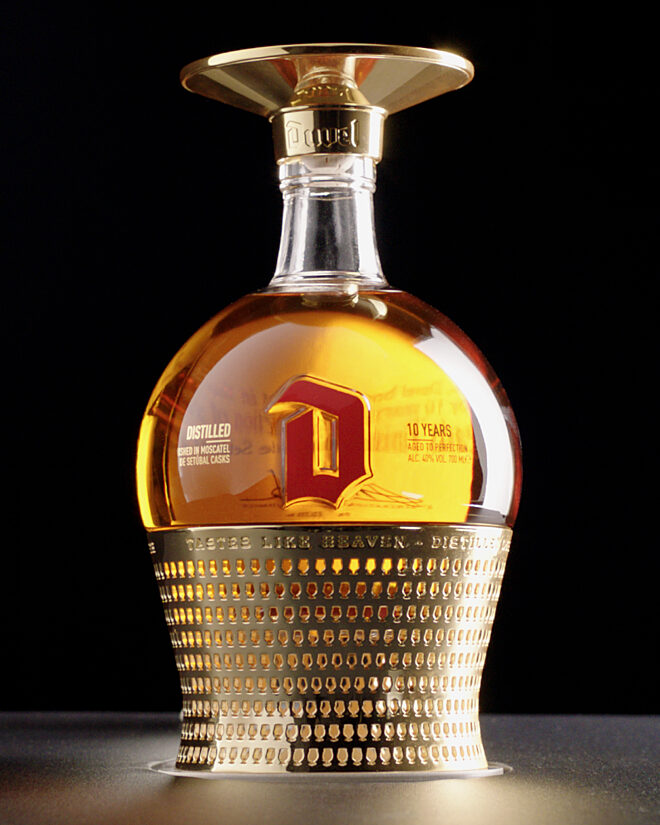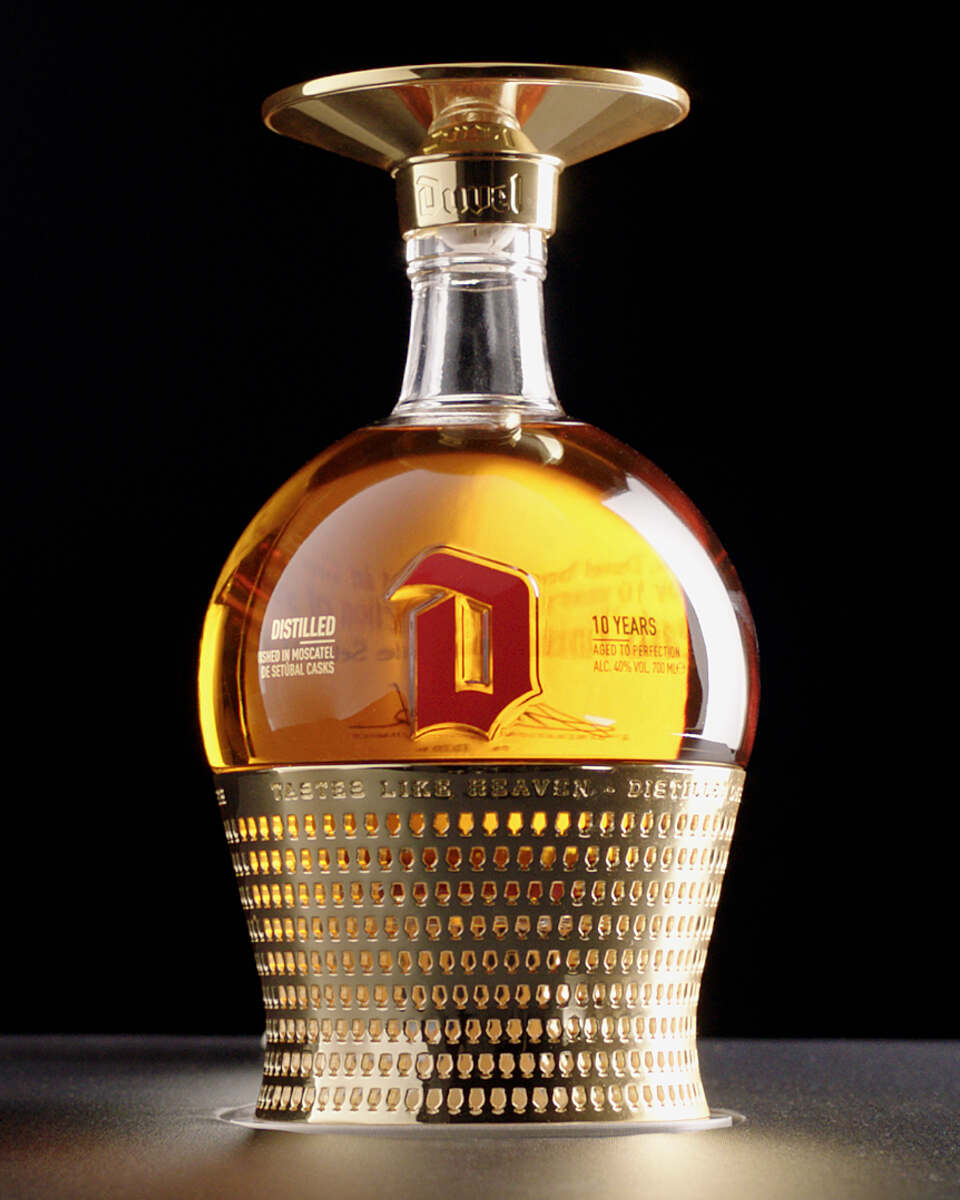 Duvel Moortgat has something to celebrate this year: the 150th anniversary of the brewery. The jubilee year was already kicked off in Duvelish style with the launch of Duvel 6.66% and the spectacular finale will be the limited Duvel Distilled in a very special bottle. Especially for the anniversary, the distillate has been bottled in a beautiful limited-edition vessel in the shape of the iconic Duvel glass. This limited edition bottle will be available from mid November 2021 through beverage stores and webshop.
For Duvel Distilled 2021, a part of the basic Duvel brew was authentically distilled and then aged in oak bourbon and sherry barrels for ten years. As a finishing touch, the spirit was transferred to Moscatel de Sétubal barrels, producing a very specific taste and colour. This Duvel Distilled has a dark red – ochre-like colour and you'll notice subtle, slightly fruity, nutty notes with hints of vanilla, toffee and raisins.
This festive year called for special packaging. That's why Duvel Distilled has been given a unique bottle, available in a limited edition. The iconic shape of the Duvel glass forms the basis of the bottle and the red D also features prominently. The sturdy bottle holder is inspired by Duvel's full head of white foam and the foot of the Duvel glass has been transformed into the cap of the bottle. This Duvel Distilled will undoubtedly become a collector's item, and will generate plenty of excitement among Duvel lovers.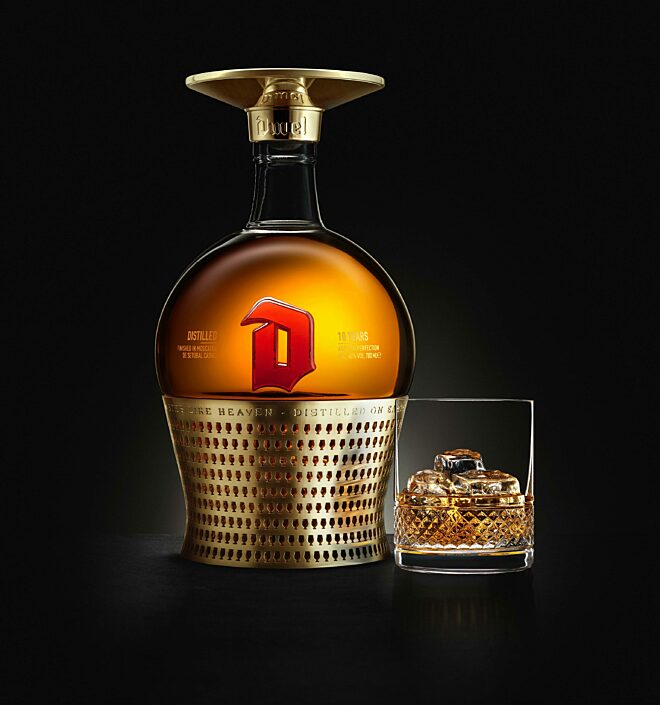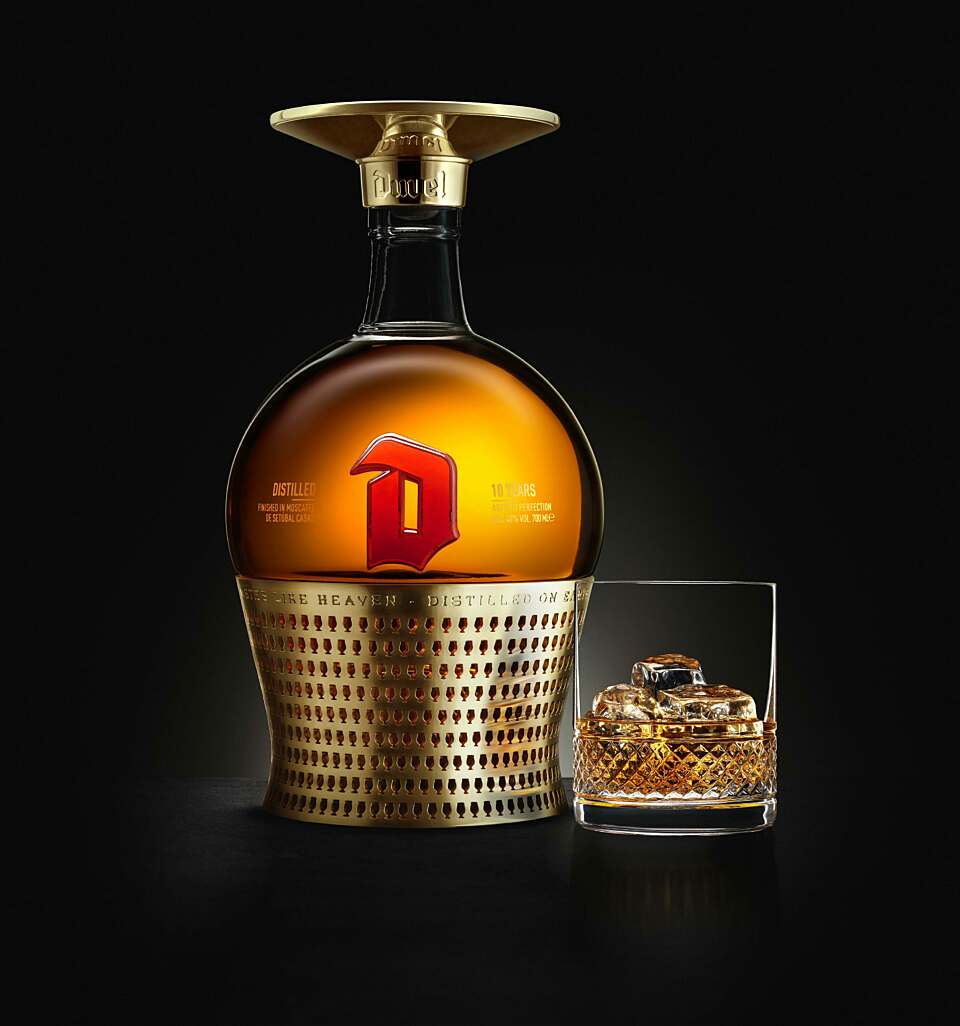 Duvel Distilled 2021 The Celebration Bottle was allowed to mellow for a full decade in carefully selected oak bourbon and sherry barrels, followed by a finish in Moscatel de Sétubal barrels.
Duvel Distilled, The Celebration Bottle: 40% ALC - 700 ml - 10 years matured