visit duvel

A unique brewery experience

Always wanted to know how the magical Duvel brewing process works? Or the best way to taste our beers? The Duvel Moortgat Brewery caters to everyone's tastes with three different brewery experiences. Whether you are a complete novice or an experienced beer lover looking to expand your knowledge, you are sure to find what you're looking for with one of our unforgettable brewery experiences.
A REFRESHING BREWERY EXPERIENCE
Discover our three visitor packages, each guaranteeing a unique beer experience. From a typical brewery tour offering an insight into the basics of the brewing process to a fully fledged descriptive beer degustation lead by a beer sommelier.
Brewery visit
Brewery tour
Pouring instruction
Free consumption
Special gift
15 to 70 people
Duration: 2,5 hours
Price: 12 euro/person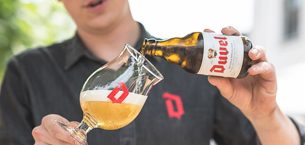 Beertasting
Descriptive degustation with a beer sommelier
Special gift
Up to 20 people
Duration: 1,5 to 2,5 hours
Price: €27/person

Luxury package cheers
Welcome by the beer sommelier from Duvel Moortgat
Brewery tour
Cheers (4 pairing of 4 cheeses and 4 beers)
A small gift
Duration: 2,5 hours
Price: €37/person
Duvel Shop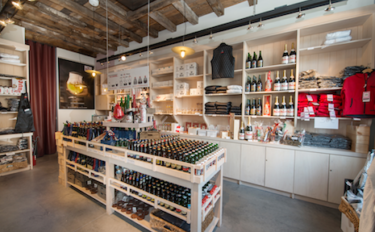 The Duvel Shop is located next to the brewery. You will find a wide range of items on sale: Duvel gift packaging, various gadgets like bottle openers but also, for example, Duvel pancarts and Duvel clothing such as T-shirts, aprons & caps. Naturally, you can also purchase your Duvel, Chouffe, Maredsous, Vedett and Liefmans beer glasses from the Duvel Shop.
Tuesday: 10am - 6pm
Wednesday: 10am - 6pm
Thursday: 10am - 6pm / 9pm*
Friday: 10am - 7pm
Saturday: 10am - 6pm
Closed on mondays, sundays and bank holidays.
*Every 3rd thursday of the month
Want to know whether a specific item is available from the shop?
Send us a mail via duvelshop@duvel.be.
The Duvel visitor centre
The visitor centre can be found at:
Breendonk-Dorp 58
2870 Puurs
Belgium