visit duvel

The safety of our employees and our Duvel lovers is our highest priority.
Following the COVID-19 measures imposed by the government, brewery visits will no longer be organized at Duvel Moortgat.
Our café #DuvelDepot will also close from now on until new government information is available on measures to be taken.
Reopening the bar will not occur earlier than january 2021, restarting the vistis also not earlier than the beginning of 2021.
Our Duvel shop is also closed for an undeterminded period of time.

After consultation, we try to move as many already planned events and visits to a later date as possible.
We closely follow the situation and the advice given. Keep an eye on our website & social media for updates.
Thank you for understanding.
Duvel Shop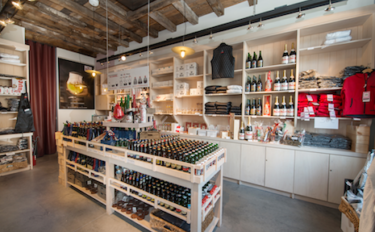 The Duvel shop is closed for an undeterminded period of time.
But our webshop is working overtime!
.The Duvel Shop is located next to the brewery. You will find a wide range of items on sale: Duvel gift packaging, various gadgets like bottle openers but also, for example, Duvel pancarts and Duvel clothing such as T-shirts, aprons & caps. Naturally, you can also purchase your Duvel, Chouffe, Maredsous, Vedett and Liefmans beer glasses from the Duvel Shop.
Tuesday: 10am - 6pm
Wednesday: 10am - 6pm
Thursday: 10am - 6pm
Friday: 10am - 7pm
Saturday: 10am - 6pm

Closed on mondays, sundays and bank holidays.

Want to know whether a specific item is available from the shop?
Send us a mail via duvelshop@duvel.be.
Below you'll find a summary of the COVID-rules applicable in the shop:
Maximum 1 customer at all times in the shop. Our employee will personally assist you with your purchase.
If you're feeling under the weather, please stay at home. Order online at www.duvelshop.be
Please keep a safe distance of 1,5 meters or more from each other and our employees. Inside, as well as in a possible cue that has formed outside.
Disinfect your hands, only touch what you want to purchase and don't hesitate to ask the shop employee for more assistance.
Be sure to check our webshop (www.duvelshop.be) to make sure your purchase will run smoothly. Our physical shop only has those products on sale.
We only accept cashless payments.
Always follow the advice and directions of our shop employee.

The Duvel visitor centre
The visitor centre can be found at:
Breendonk-Dorp 58
2870 Puurs
Belgium