visit duvel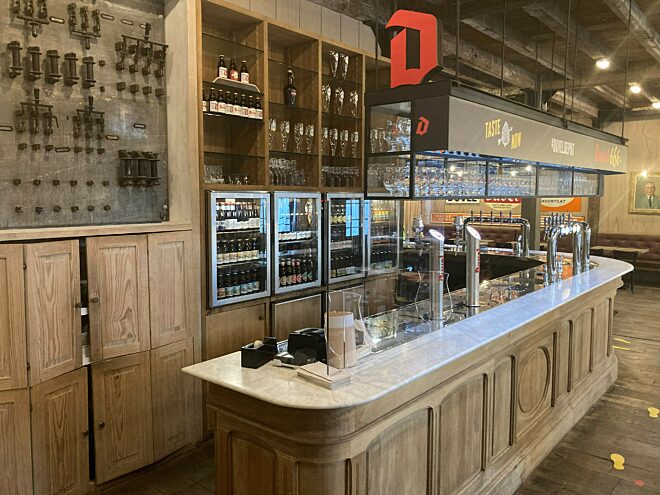 The safety of our employees and our Duvel-lovers is the biggest priority.
But there is light at the end of the tunnel!
The catering industry in Belgium has already restarted, of course with the necessary instructions on site.
The Duvel Depot bar is also open for all Duvel fans.
However, our Duvelshop will remain closed for a while.
It is still too early for brewery visits, which we hope to be able to start up again on 1 October.
In the meantime, we are diligently working on a tour that can be 100% corona proof, and will finally offer a completely new Duvel Experience!
We are closely monitoring the situation and the advice given.
We hope to see you all back at our brewery soon!

Duvel Shop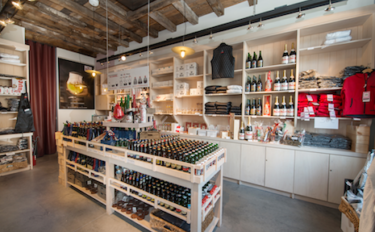 The Duvel shop is closed for an undeterminded period of time.
But our webshop is working overtime!
.The Duvel Shop is located next to the brewery. You will find a wide range of items on sale: Duvel gift packaging, various gadgets like bottle openers but also, for example, Duvel pancarts and Duvel clothing such as T-shirts, aprons & caps. Naturally, you can also purchase your Duvel, Chouffe, Maredsous, Vedett and Liefmans beer glasses from the Duvel Shop.
Want to know whether a specific item is available from the shop?

Send us a mail via customercare.shop@duvel.com.
Below you'll find a summary of the COVID-rules applicable in the shop:
Maximum 1 customer at all times in the shop. Our employee will personally assist you with your purchase.
If you're feeling under the weather, please stay at home. Order online at www.duvelshop.com
Please keep a safe distance of 1,5 meters or more from each other and our employees. Inside, as well as in a possible cue that has formed outside.
Disinfect your hands, only touch what you want to purchase and don't hesitate to ask the shop employee for more assistance.
Be sure to check our webshop (www.duvelshop.com) to make sure your purchase will run smoothly. Our physical shop only has those products on sale.
We only accept cashless payments.
Always follow the advice and directions of our shop employee.

The Duvel visitor centre
The visitor centre can be found at:
Breendonk-Dorp 58
2870 Puurs
Belgium