Denis Meyers
Biography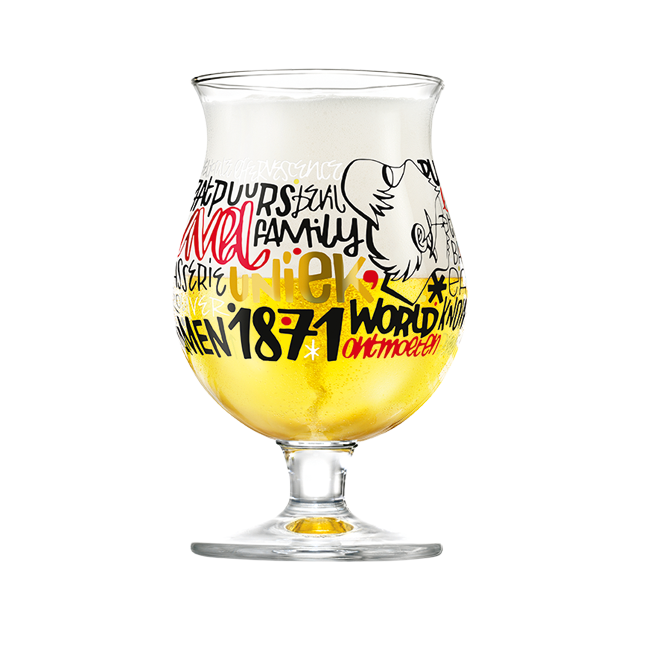 Denis Meyers, a versatile artist, typographer and designer, loves exploring the world and developing new forms of expression. For more than 20 years, he has been carrying out research on typography, focusing on letter fonts and human faces. In 2010, he crosses paths with the people of Duvel Moortgat Brewery, who ask him to design an original Duvel glass: an invitation for a journey through the senses and bright colours.
In 2016, this artist brings us Remember Souvenir: a body of work on volatile memories, in the heart of the old Solvay building. This unseen, monumental and generous exposition in Brussels is visited by more than 20.000 people.
Today, Denis Meyers is back, after having travelled around the globe. He's happy to create a totally new interpretation of the mythic Duvel glass, in his typical cut-up style, with unknown faces that meet one another at expositions or on a café terrace.