The taste of gold: Duvel verkozen tot World's Best Pale Ale
Duvel werd opnieuw verkozen tot 'World's Best Pale Ale – Belgian Style strong' en Country Winner' voor België.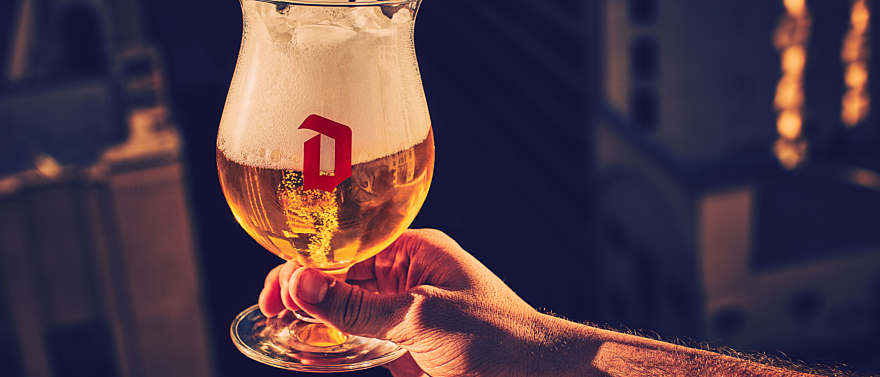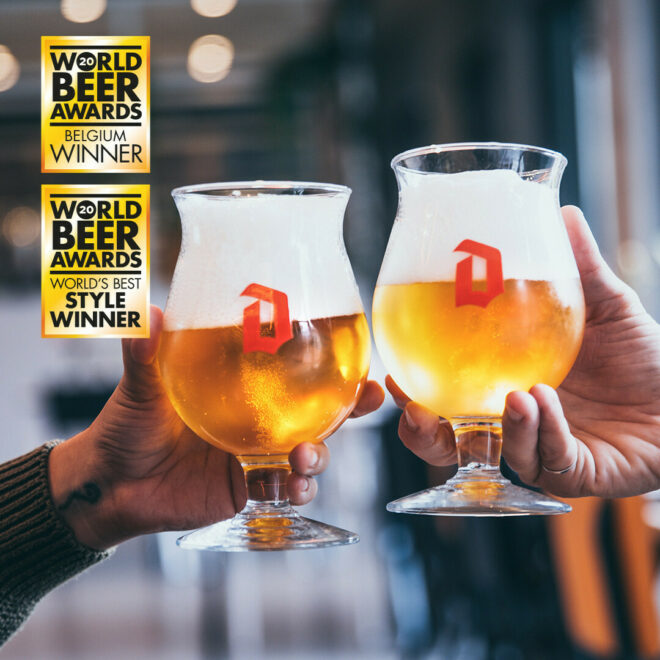 In Londen werden naar jaarlijkse traditie de gerenommeerde World Beer Awards uitgereikt. Een internationale jury van bierkenners bekroonde er de allerbeste bieren ter wereld én ze konden Duvel duidelijk smaken. Duvel werd opnieuw verkozen tot 'World's Best Pale Ale – Belgian Style strong', nadat het bier in 2018 al diezelfde award won. Daarmee is Duvel het allerbeste bier van alle inzendingen in deze categorie en vanzelfsprekend ook 'Country Winner' voor België. Meer info en de resultaten vind je op www.worldbeerawards.com. Cheers!
Tijdens de prestigieuze World Beer Awards kiest een internationale jury jaarlijks de beste bieren. Meer dan 2.200 bieren uit meer dan vijftig landen werden verdeeld in negen verschillende categorieën, gebaseerd op hun eigenheid en stijl dongen mee naar een medaille. De internationale jury proefde blind én beoordeelden de bieren in drie verschillende rondes. Deze editie was nochtans een uitdaging. Omwille van de pandemie kwamen de juryleden dit jaar niét naar de bieren maar andersom, de bieren kwamen tot bij de juryleden. De bieren werden verzonden door heel Europa, Azië, Canada en Brazilië en vakkundig digitaal besproken.
Meer nieuws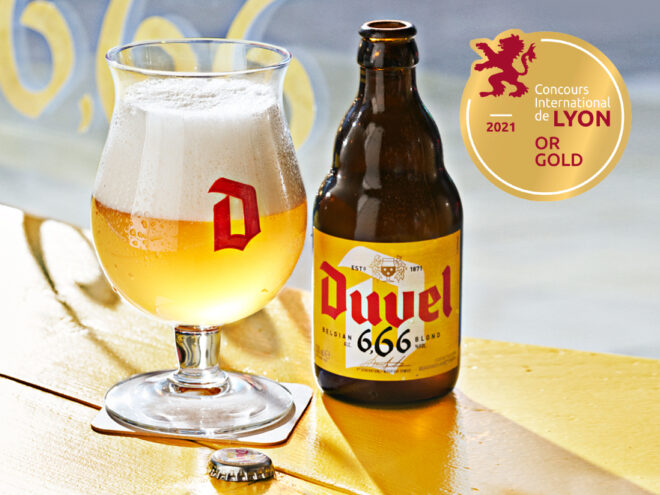 Gloednieuw speciaalbier Duvel 6,66% valt in de prijzen tijdens "Le Concours International de Lyon".
Lees meer
The Duvel Moortgat family brewery is celebrating its 150th anniversary this year, with a new variant of Duvel, a new mild, full-bodied blond Duvel with the alcohol percentage of 6,66%.
Lees meer