Apéro recipes by Duvel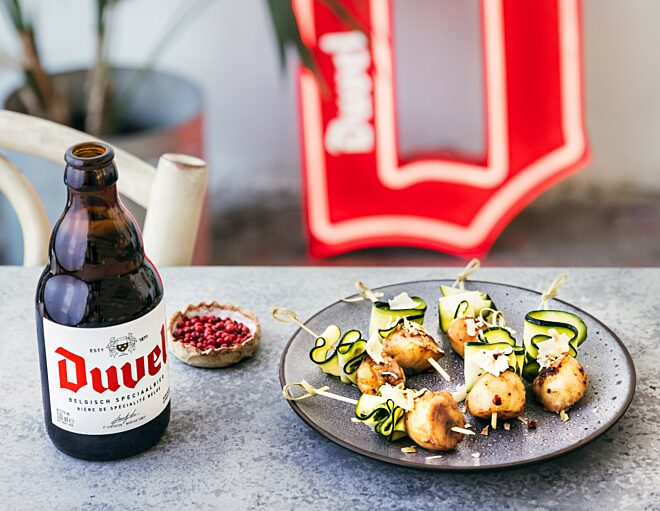 Soon it's that time again, the holidays are coming. It's always nice to be able to put some fun snacks on the table. Are you still looking for something new and original?

To accompany our 4 iconic beers, we created exclusive recipes in collaboration with the talented food stylist @stephatable. The aperitif recipes are designed to enhance Duvel beers and find the perfect match. Find all recipes here on our site.

Enjoy!
Share your apéro moment with the Duvel Lovers on Facebook & Instagram!