New devilish look, same heavenly taste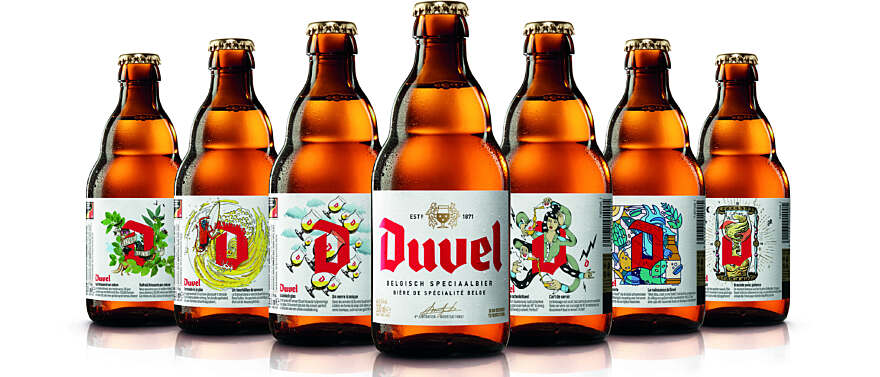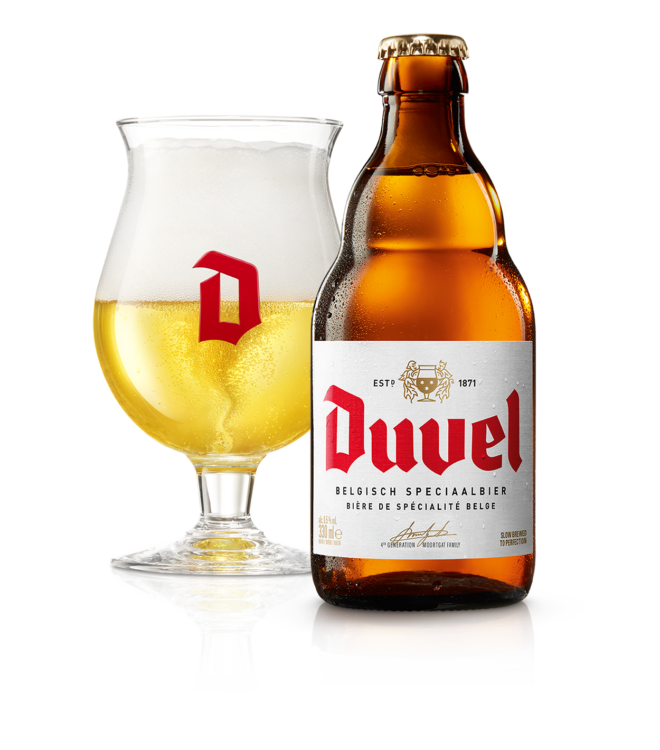 The trusty old Duvel bottles got a new look. Duvel lovers all over the world now drink their blond, Belgian specialty beer from the same trusty bottle but with a new and refreshed label. There are four different back labels, each featuring a different fact about the rich history of our Belgian specialty beer. From the perfect pouring ritual to the 'tornado' that creates the characteristic Duvel head of foam. Nothing about the flavour or your experience of Duvel has changed.
Almost 150 years ago, the Belgian brewery Duvel Moortgat started brewing beer and, in doing so, brought about a revolution in the world of brewing. Today, on the eve of their anniversary in 2021, the fourth generation of family brewers decided to design a new look for their golden boy. The Duvel beers are adorned with new front and back label designs. It is not only the bottle and the packaging of the original, classic Duvel that is restyled, but the other varieties, Tripel Hop Citra and Duvel Tripel Hop Cashmere, also got an invigorating make-over.
Tornado Surfer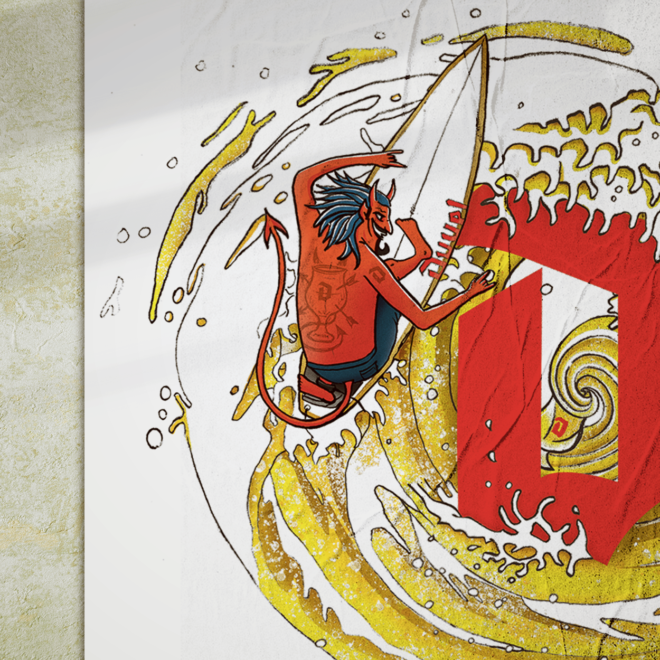 The leading role in the new design goes to the iconic D from the Duvel logo – it received a contemporary, unique and artistic restyling. The Duvel D is used as a 'canvas' to shine a spotlight on the rich history of our specialty beer. Our inspiration came from the iconic glass, the devilish pouring ritual for the perfect Duvel, the origins of the name, the unique maturation process etc.
The image of the surfer on the tornado is a reference to the sparkling bubbles of carbonation that rise up from the engraved D at the bottom of the glass. The hourglass – 'Slow Brewed' – stands for the 2 months needed to fully mature Duvel beer. This style is repeated throughout the entire product range.
Duvel Tripel Hop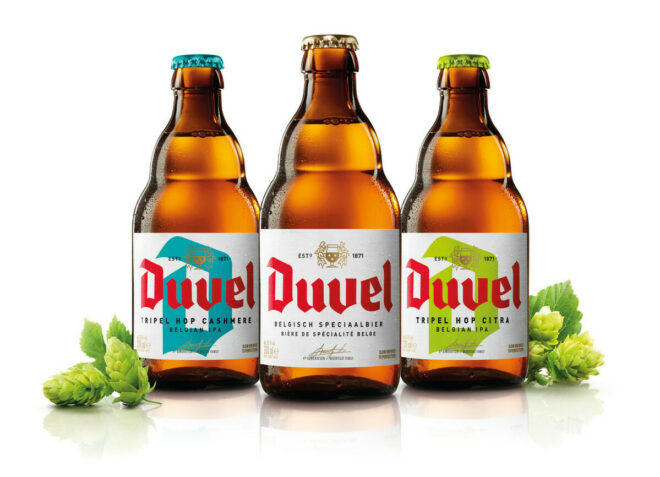 Duvel Tripel Hop Citra is illustrated with a three-headed dragon – a reference to the three types of hops that are used during brewing. When you look at the label on the Duvel Tripel Hop Cashmere, you imagine yourself in the Garden of Eden, full of exotic and forbidden fruits. Cashmere is the result of crossing a female Cascade hop plant with a male Northern Brewer. The typical Duvel flavour palette is enriched with tropical touches of citrus, peach, melon and coconut.
More news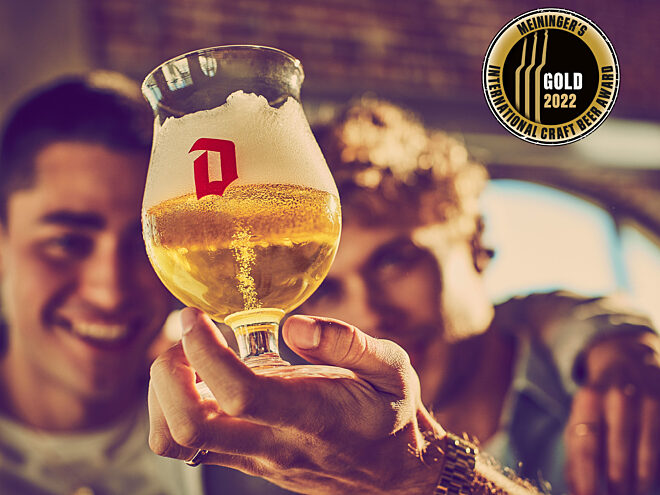 Duvel 8,5% was awarded a gold medal at Meininger's International Craft Beer Award 2022 in the "Blonde Strong Ale" category.
Read more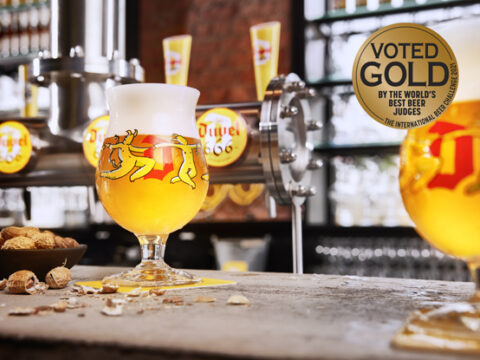 Belgian Specialty Beer Duvel 6.66% was awarded a gold medal at the International Beer Challenge (UK), in the category "Belgian Style Hoppy Blond".
Read more