The Perfect Pour Contest
A refreshing Duvel with its fine-poured head perfectly started in the middle of the iconic "D" on our iconic tulip glass – it's a thing of beauty! But who pours it best? Are you up for the challenge?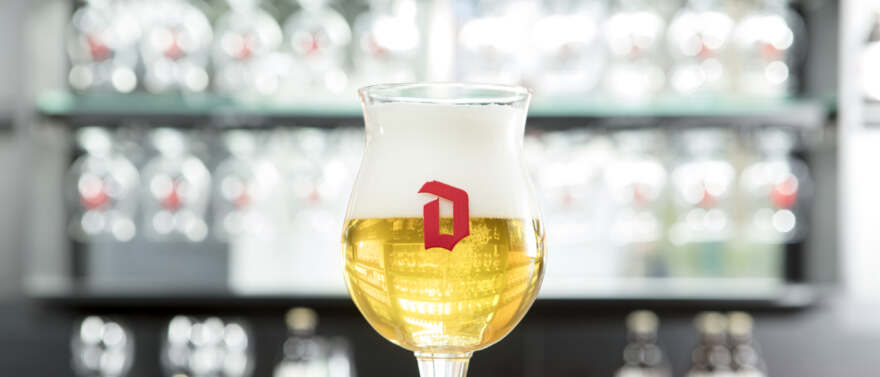 A special beer like Duvel deserves the Perfect Pour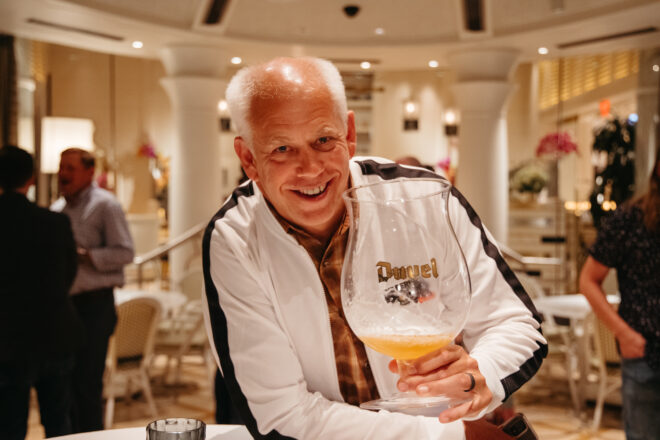 The first edition of the Duvel USA Perfect Pour competition was a smashing success with over 200 bartender entries from around the U.S. Each bartender perfected their Duvel Pour and entered the contest by uploading their Perfectly Poured Duvel Pour photo on the Duvel USA Perfect Pour website.
With a steady hand and incredible showmanship, Wes Jacobs (pictured here) from the "Select Beer Bar" in Redondo Beach, California, mastered the challenge and was crowned the 2022 Duvel USA Perfect Pour Champion at the final pour-off contest in Las Vegas.

Wes Jacobs and four other finalists from around the country traveled to Las Vegas to compete in the contest. The finals contest was held at the world-famous Wynn resort in Las Vegas. It was lights, camera, and action as each contestant poured a total of three Duvels, with the last Pour blindfolded. It was an extremely close contest, with Wes setting himself apart with his last Pour to take home the U.S. Title.
"Wes was very consistent with all three of his pours, including his final Pour of the night, which was a work of art. Duvel USA salutes Wes on his Duvel Perfect Pour title," said Brian Reames, Duvel USA VP of Marketing.

The 2nd Annual Duvel Perfect Pour contest will take place in 2023, with the bartenders submitting entries during April and May, with the finals again in Las Vegas in August.
Duvel, Belgium's #1 speciality beer
Duvel is Flemish for "devil" and that's no coincidence. This devilishly strong blond is slow-brewed to perfection with the finest ingredients for a heavenly taste. The 90-day brewing process results in a highly carbonated beer with incredible head retention. The same dedication, care, and commitment to quality that Duvel puts into the brewing of every bottle should be given to the serving of the beer. That's why Duvel developed the first Belgian tulip glass in the 1960s to offer a more complete experience to this iconic beer.
Discover our Perfect Pour 2023 candidates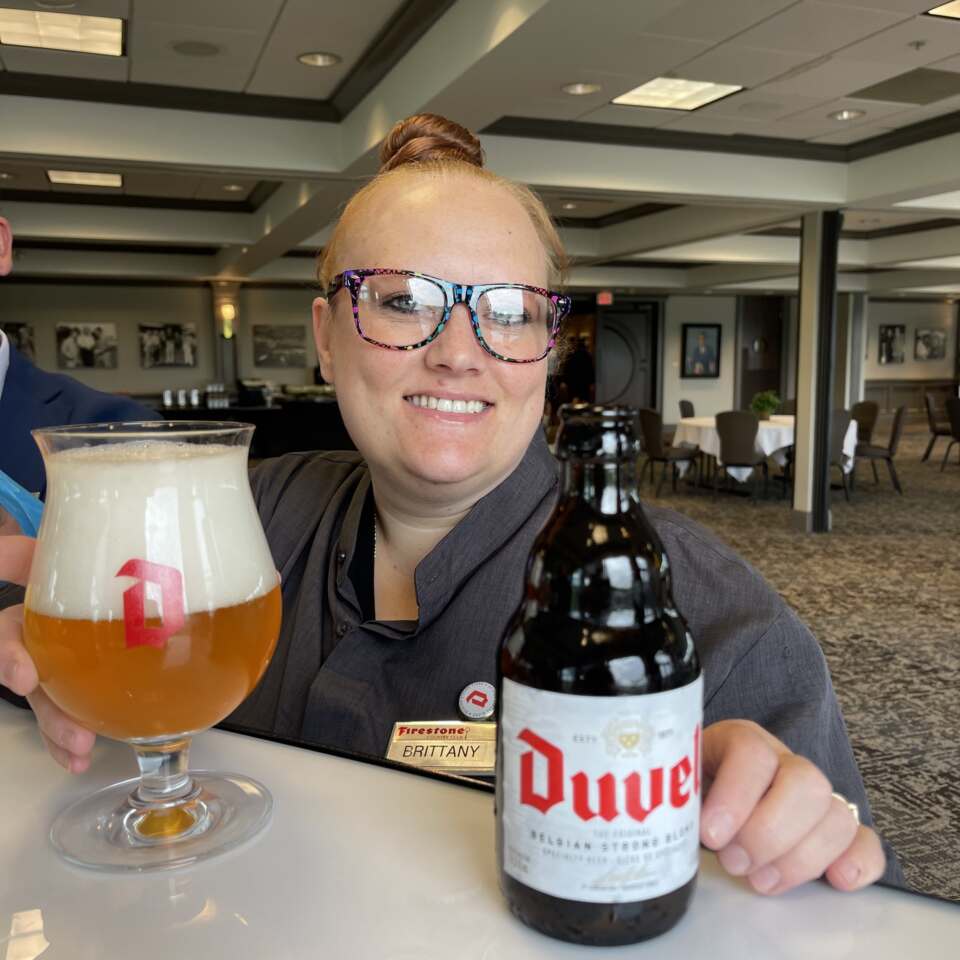 Brittany . – Firestone country club – Akron, ohio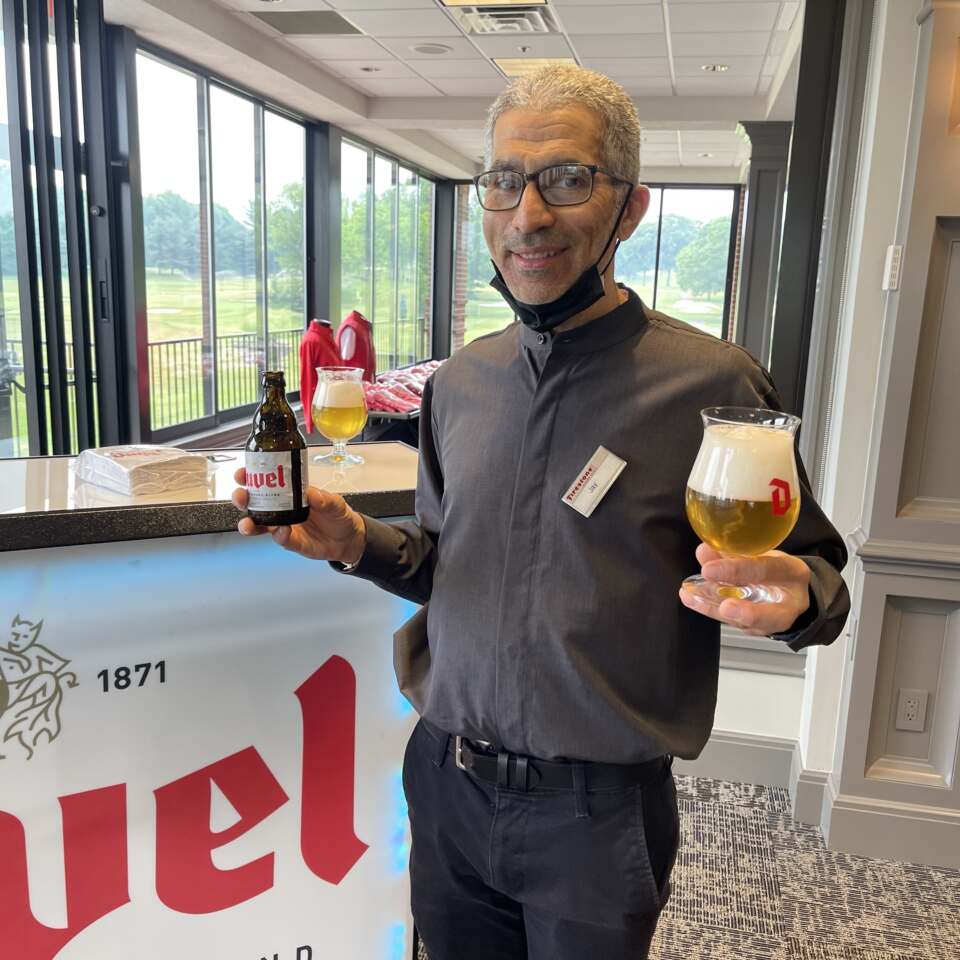 Jay . – Firestone country club – Akron, Ohio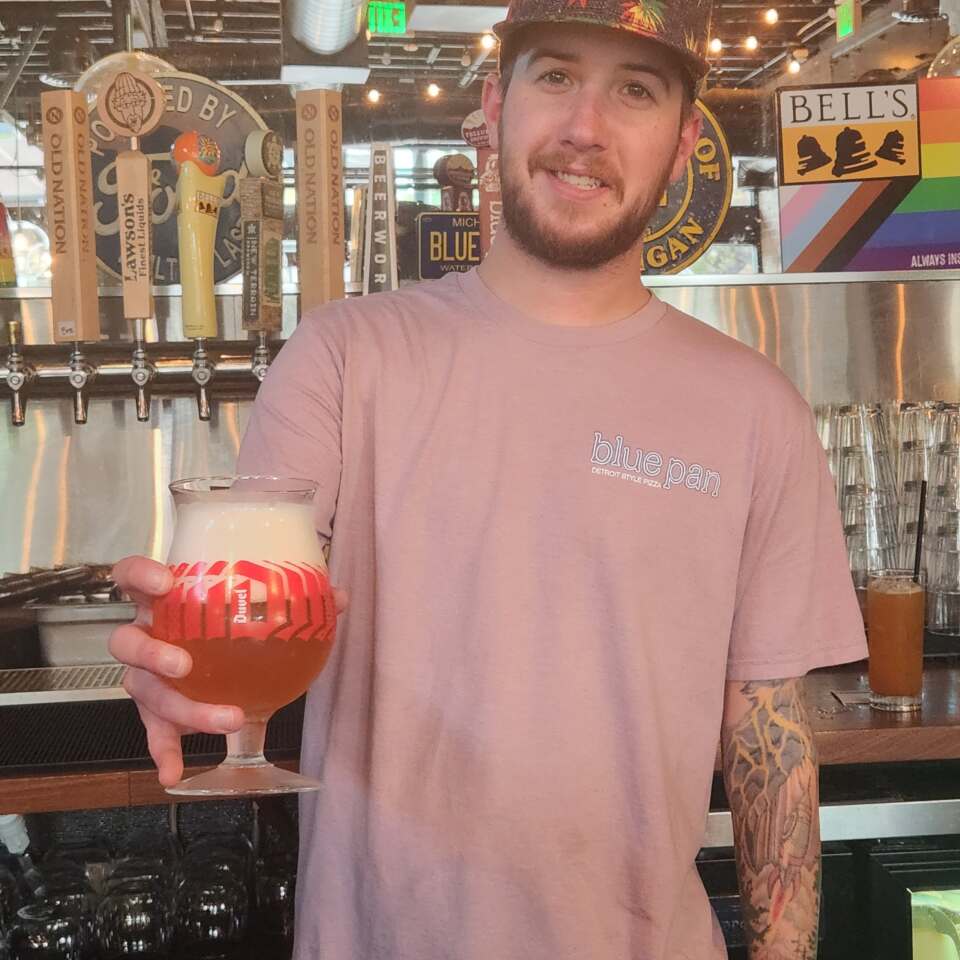 Michael . – Blue Pan Pizza- West Highlands – Denver, CO
Ben . – Nite Owl – Omaha, Nebraska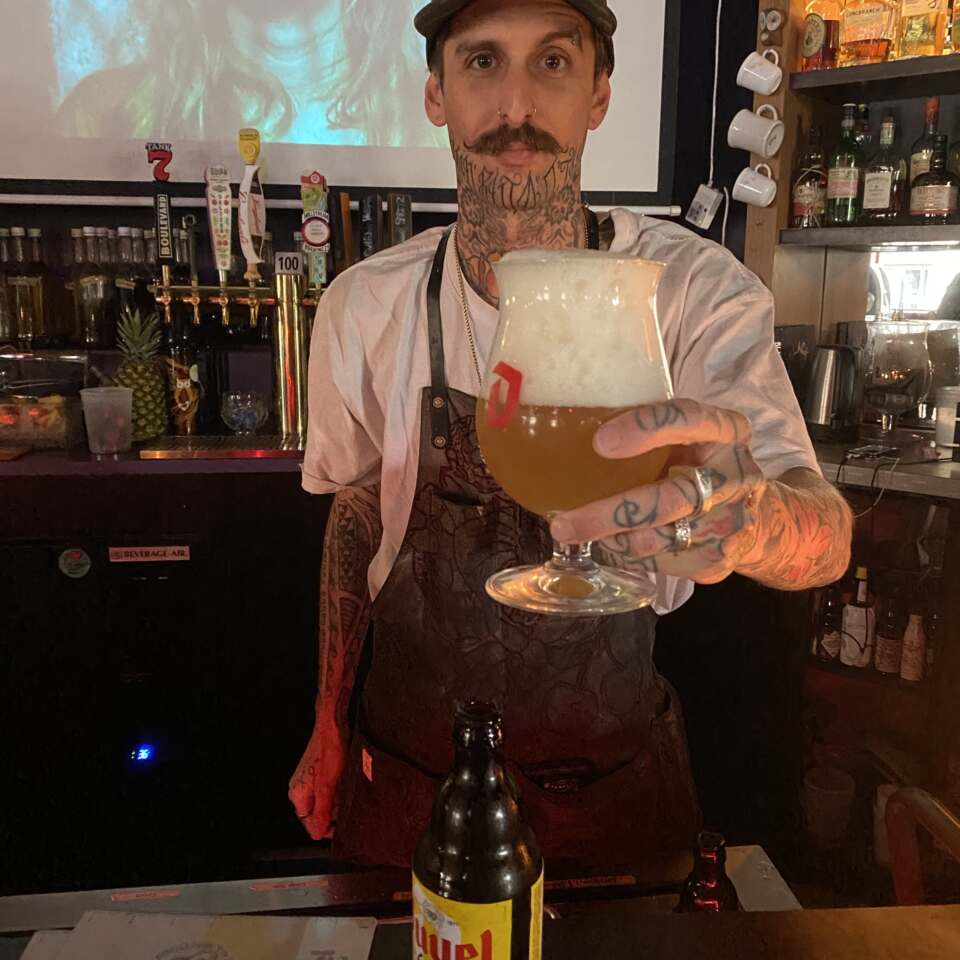 Mikey . – Nite Owl – Omaha, Nebraska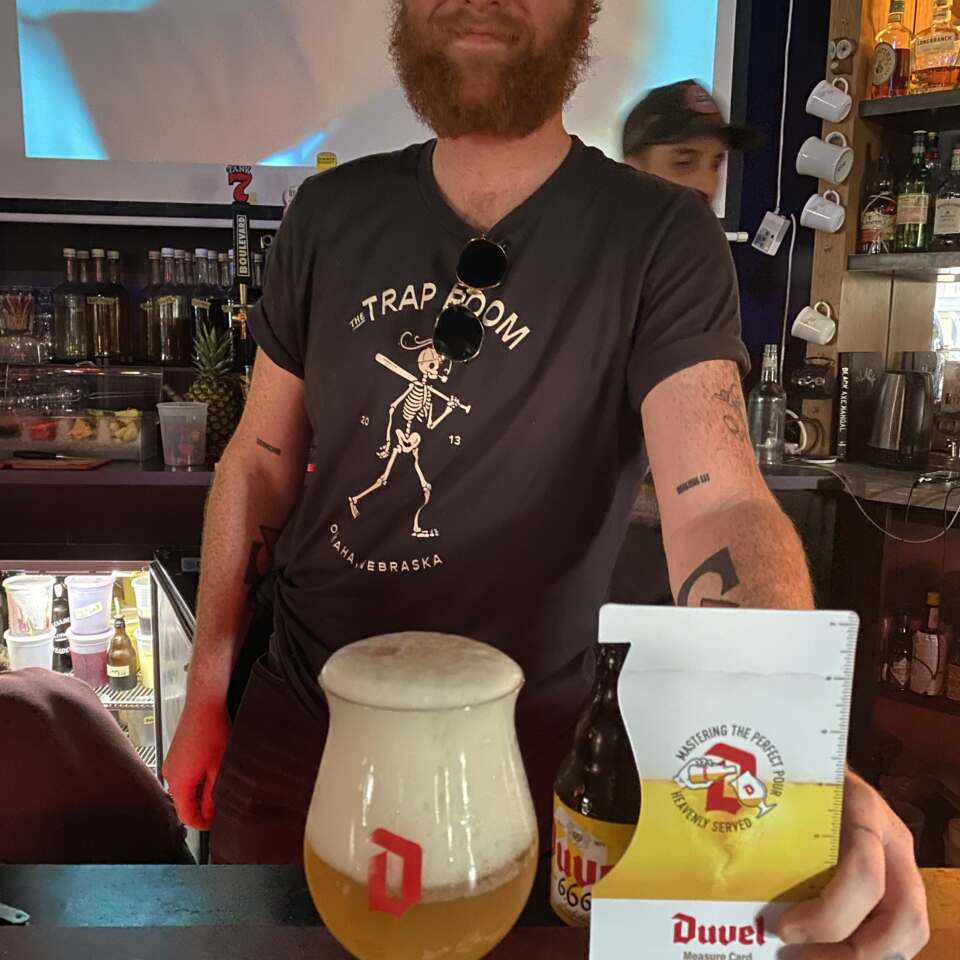 Jacob G . – Nite Owl – Omaha, Nebraska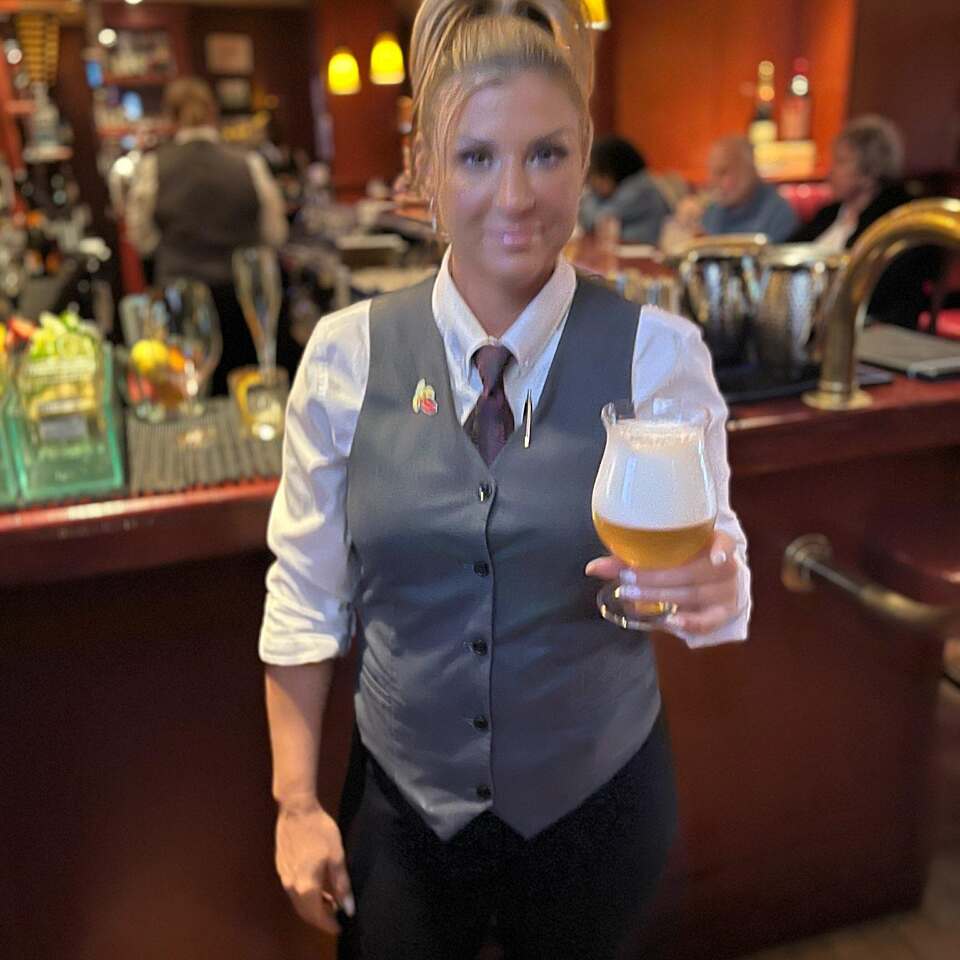 Jessica . – Fleming's Prime Bar and Steak house – Providence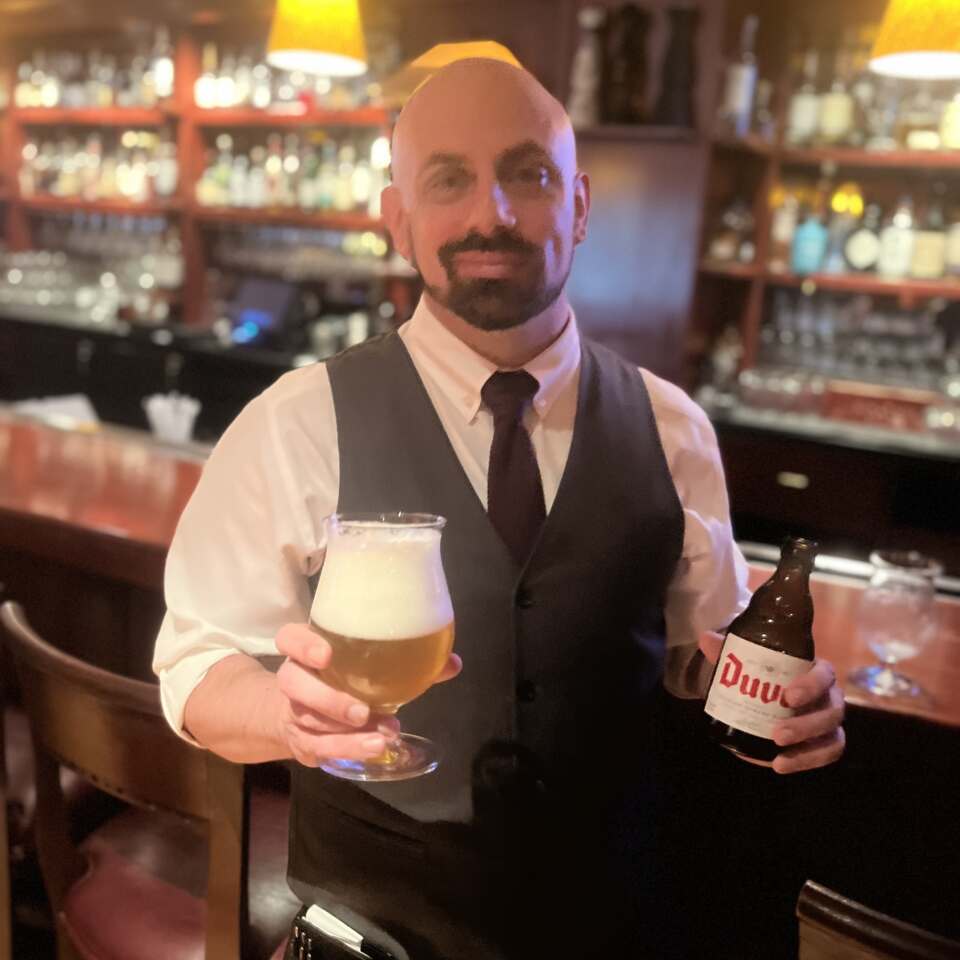 Robert . – Robert W. Meunier – Providence ri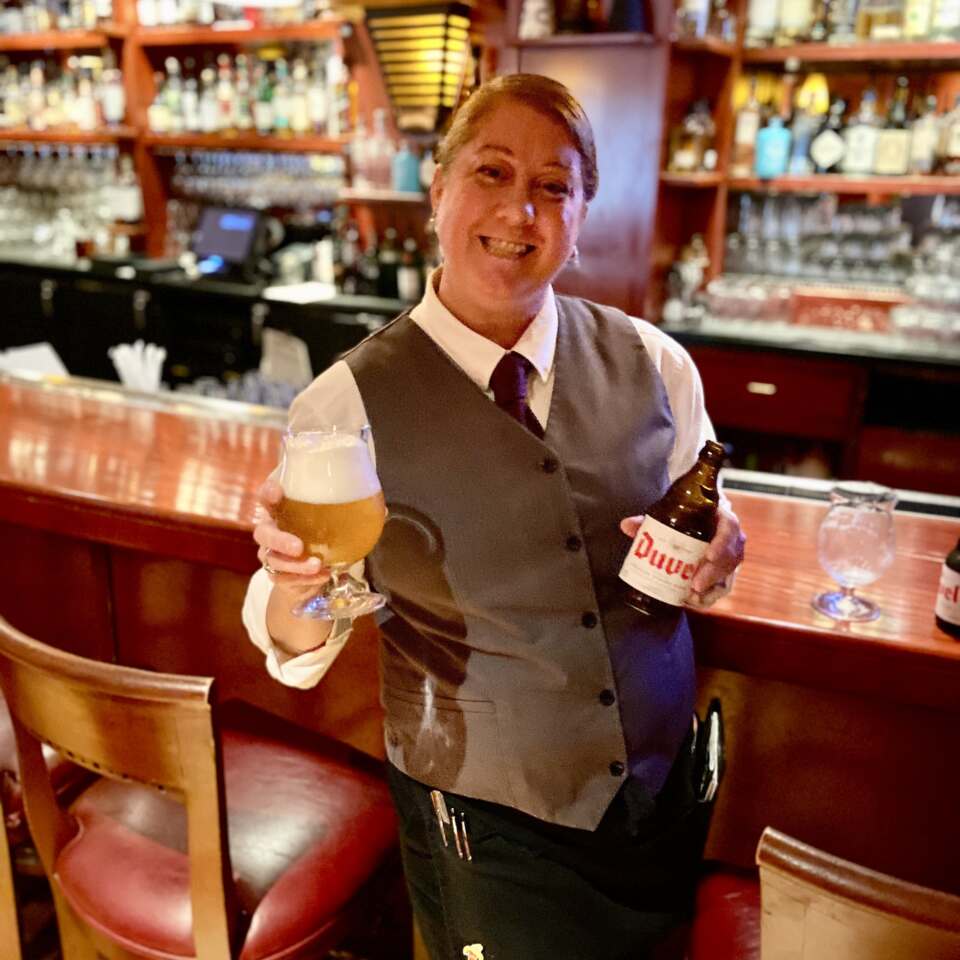 Corrie . – Fleming's Prime Steakhouse – Providence RI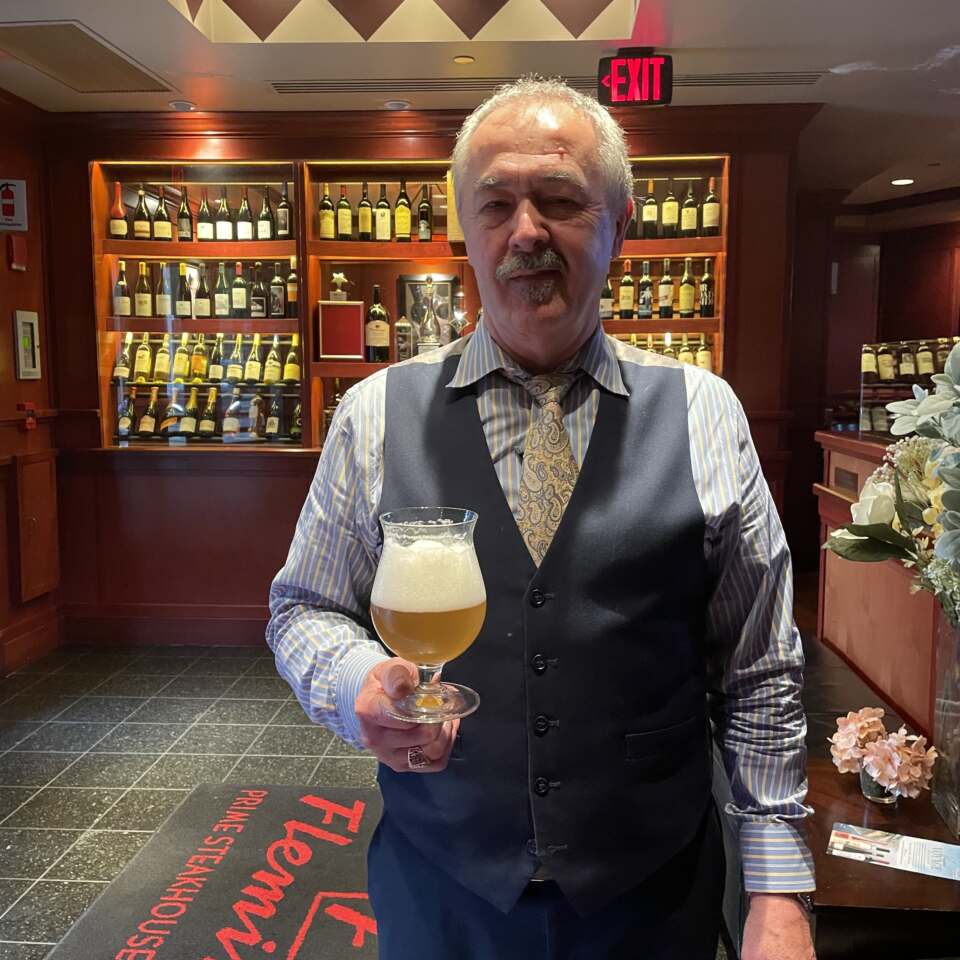 Stephen . – Flemings prime steakhouse, and Wine bar – Providence, RI
Heather Bear ODonnell . – Flemings prime wine bar and steakhouse – Providence RI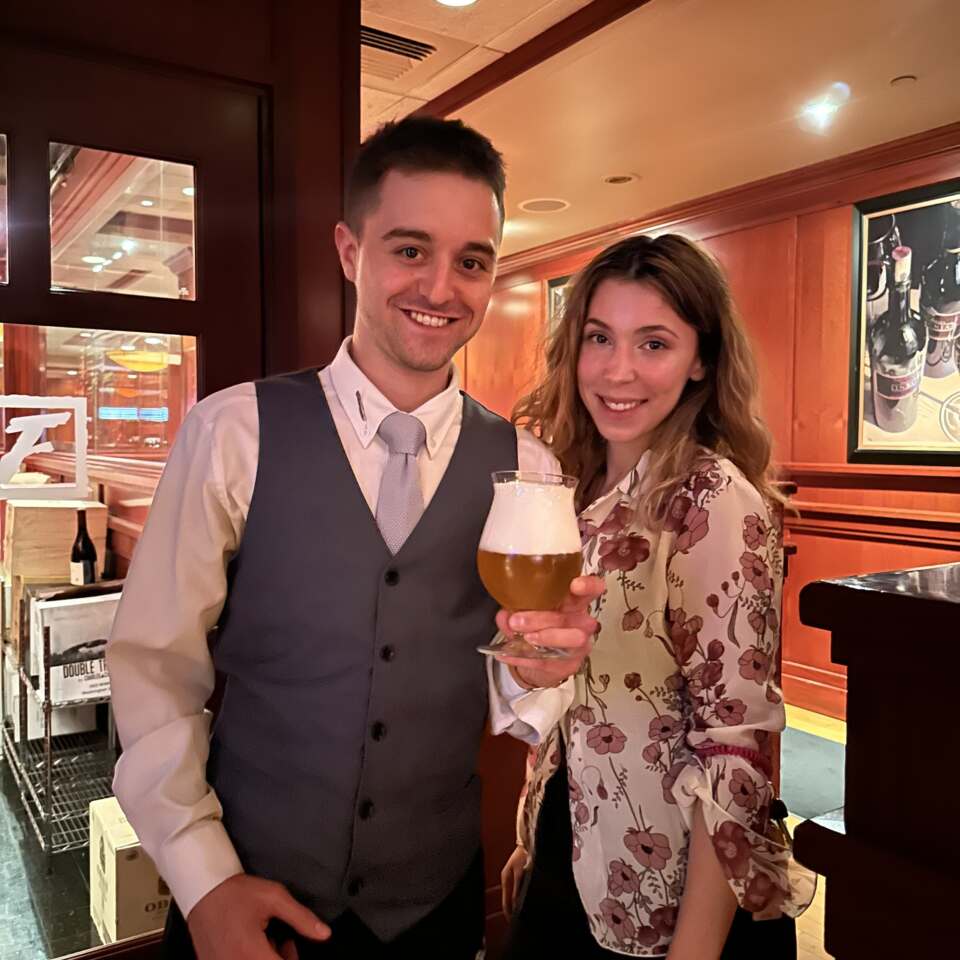 Nick . – Flemings Prime Steakhouse – Providence RI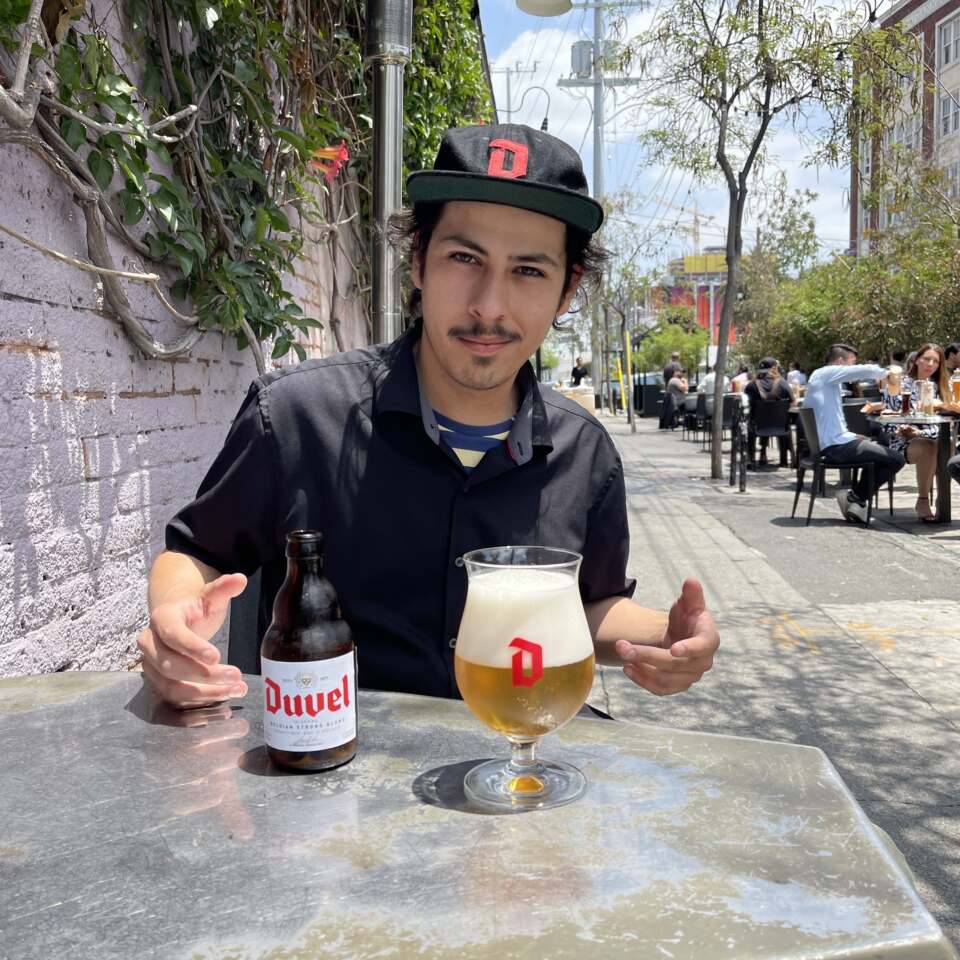 Jerry . – Wurstkuche – Los Angeles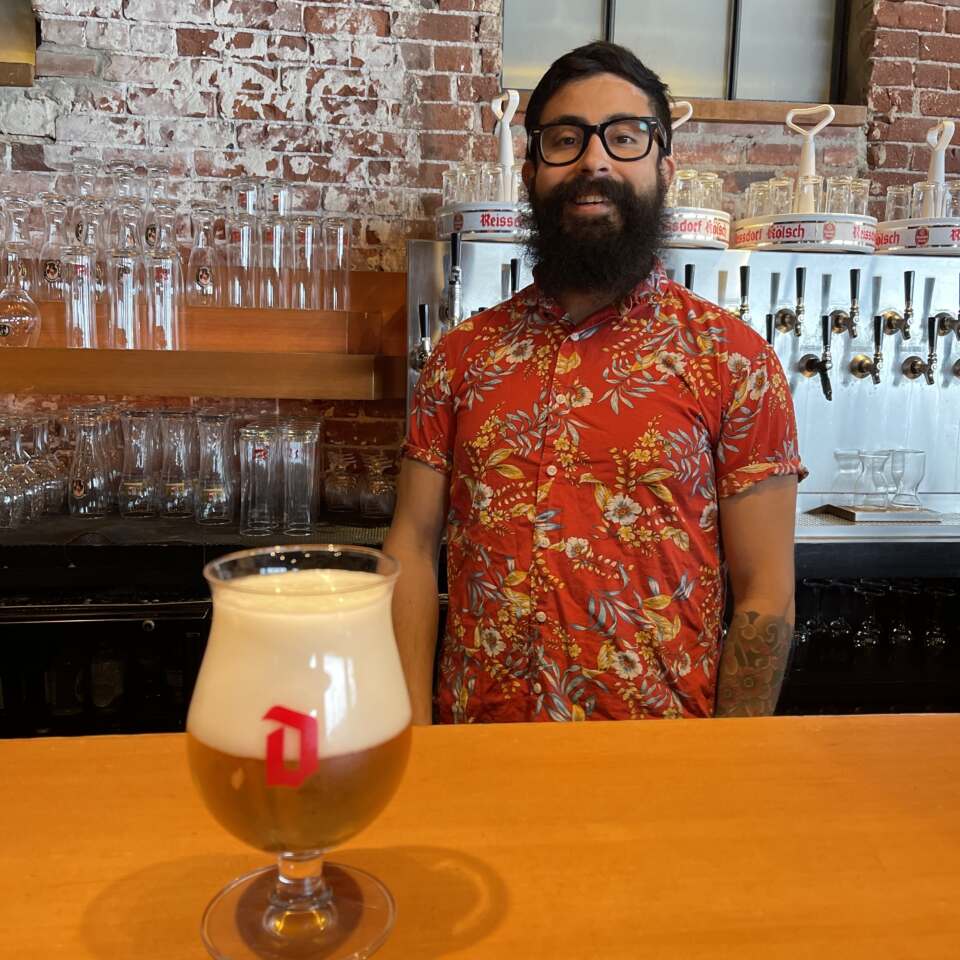 Brian . – Wurstkuche – Los Angeles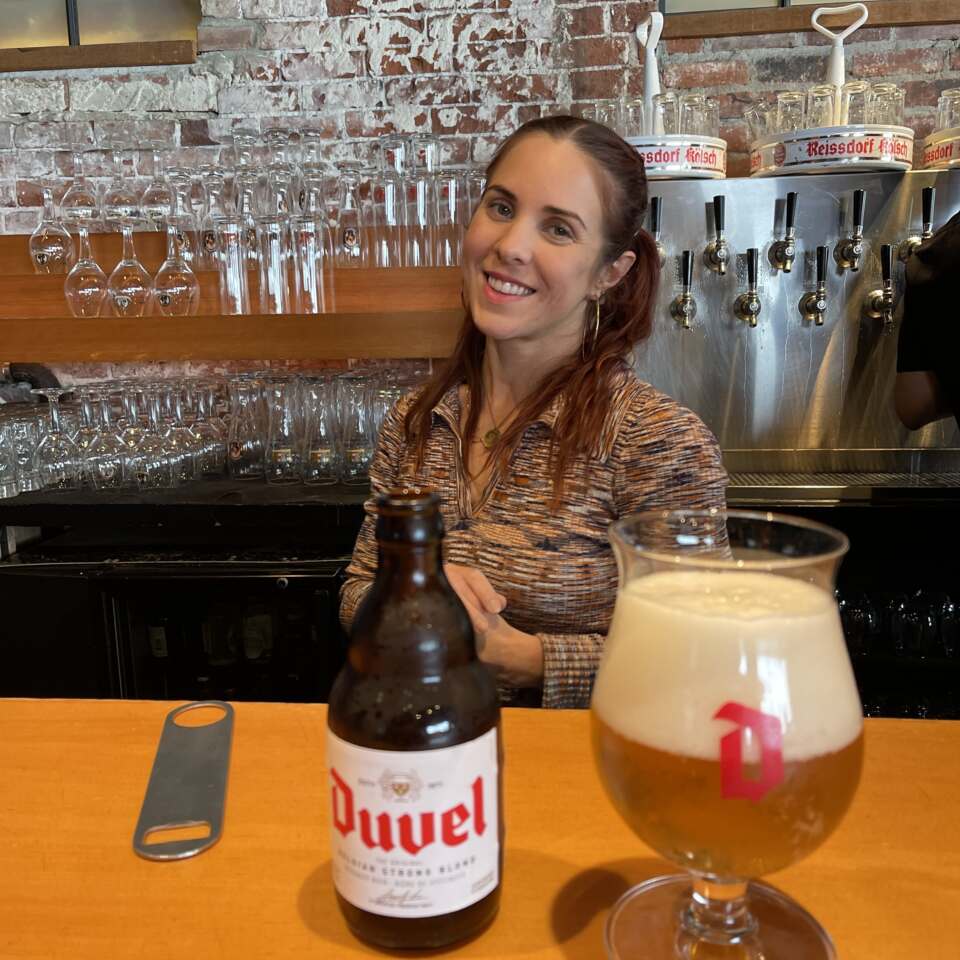 Rachel . – Wurstkuche – Los Angeles
Hayley . – Flying Saucer – Fort Worth, TX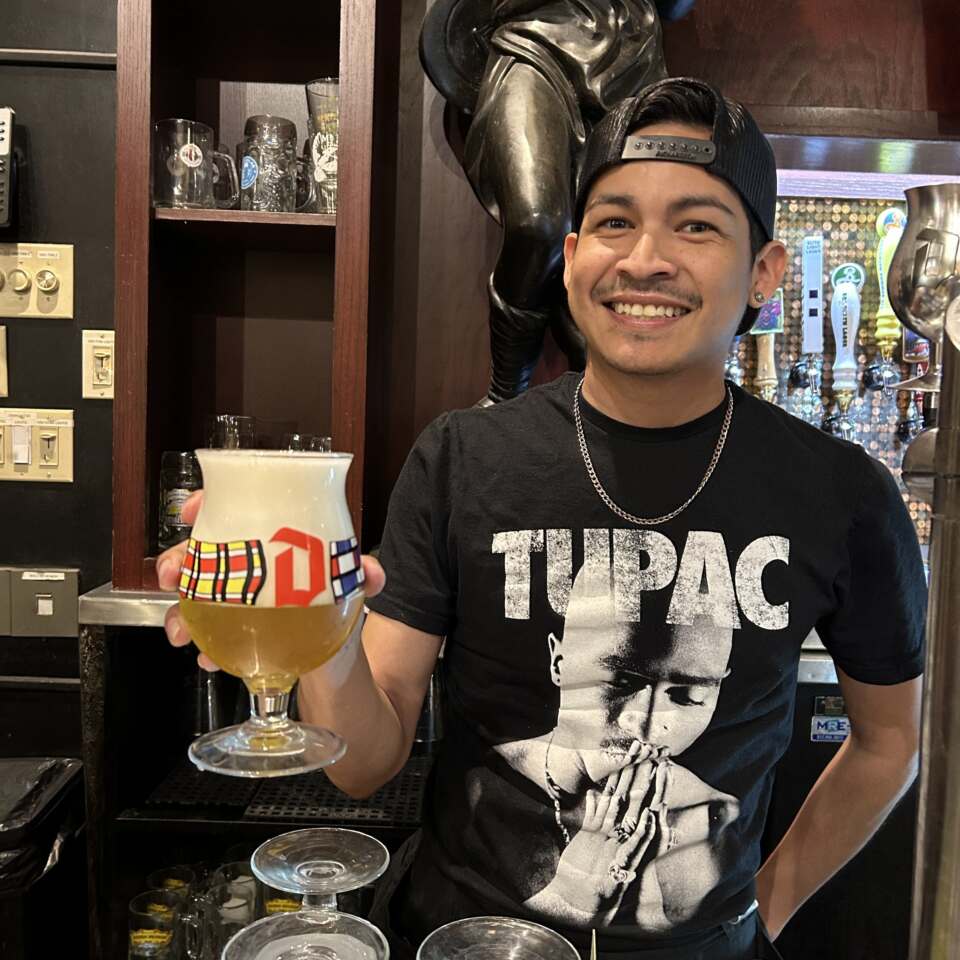 Vincent . – The Flying Saucer – Fort Worth, TX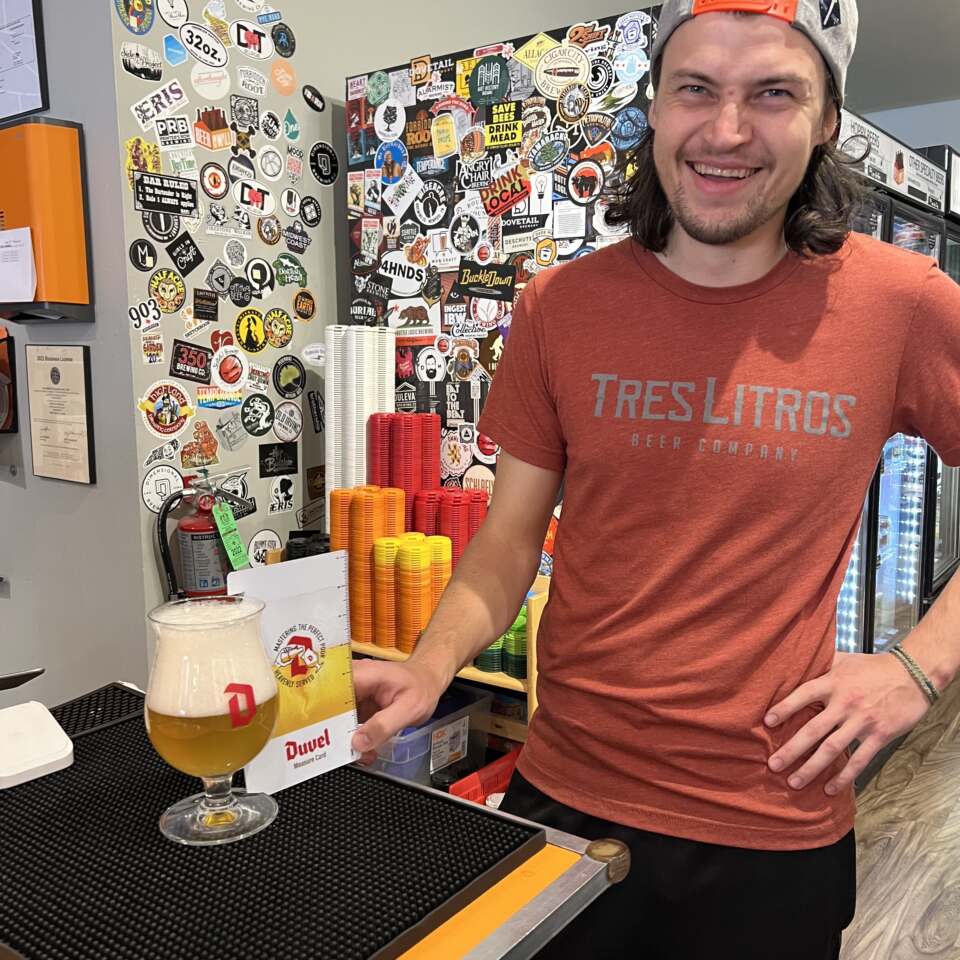 Andrzej . – Beer On The Wall – Park Ridge, IL
Kacie . – Beer On The Wall – Park Ridge, IL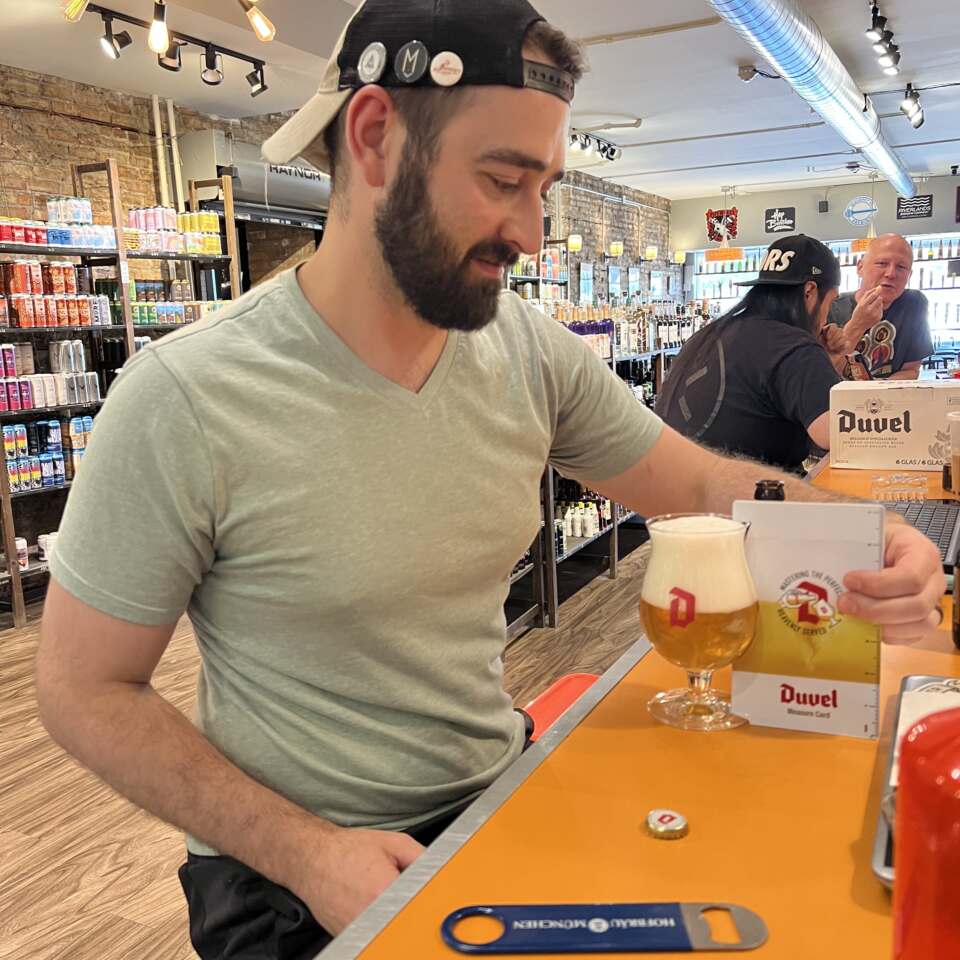 Josh . – Beer On The Wall – Park Ridge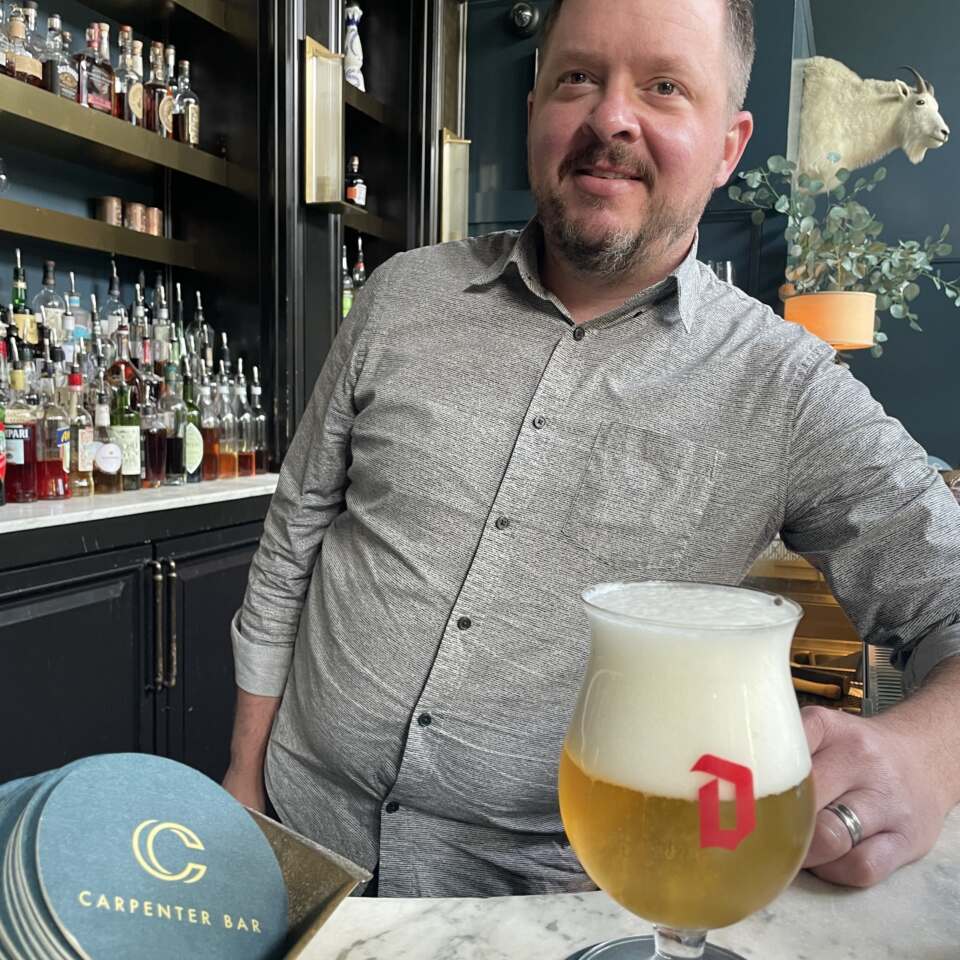 Whitey . – Carpenter bar – Sioux Falls, SD
Chris . – Grunauer – Kansas City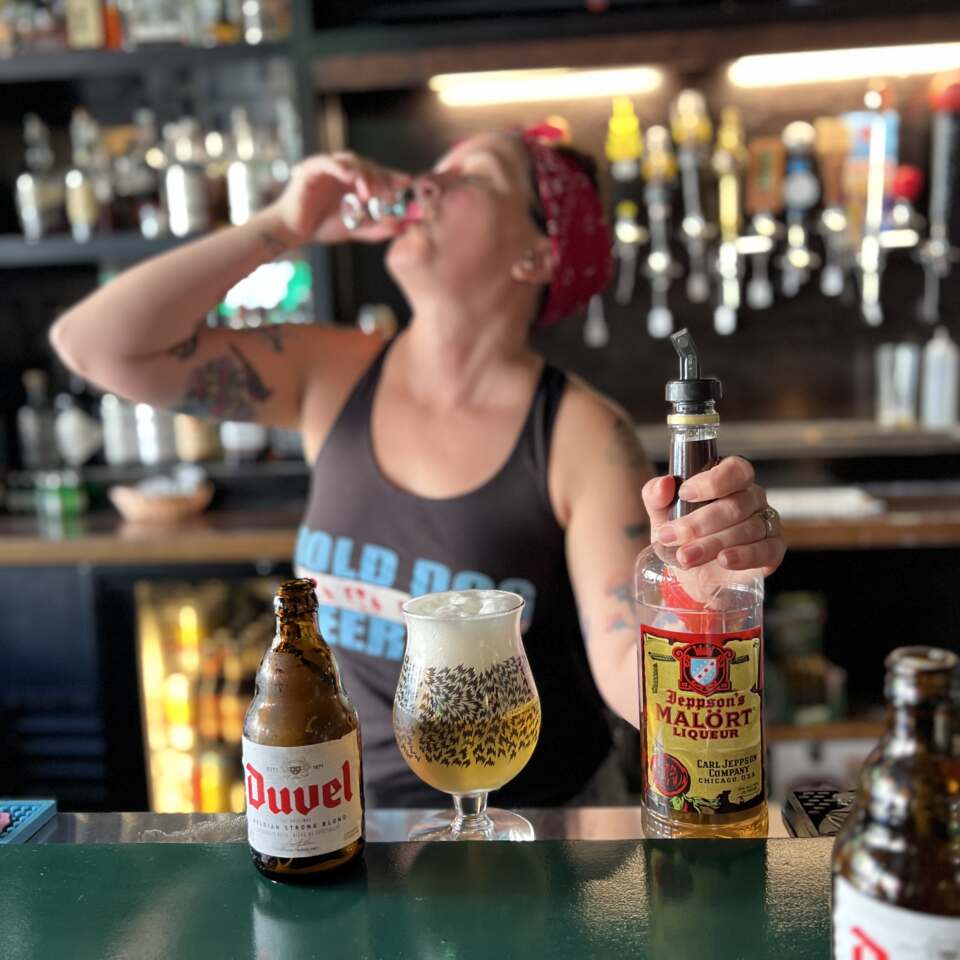 Alyssa . – The Green Lady – Chicago, IL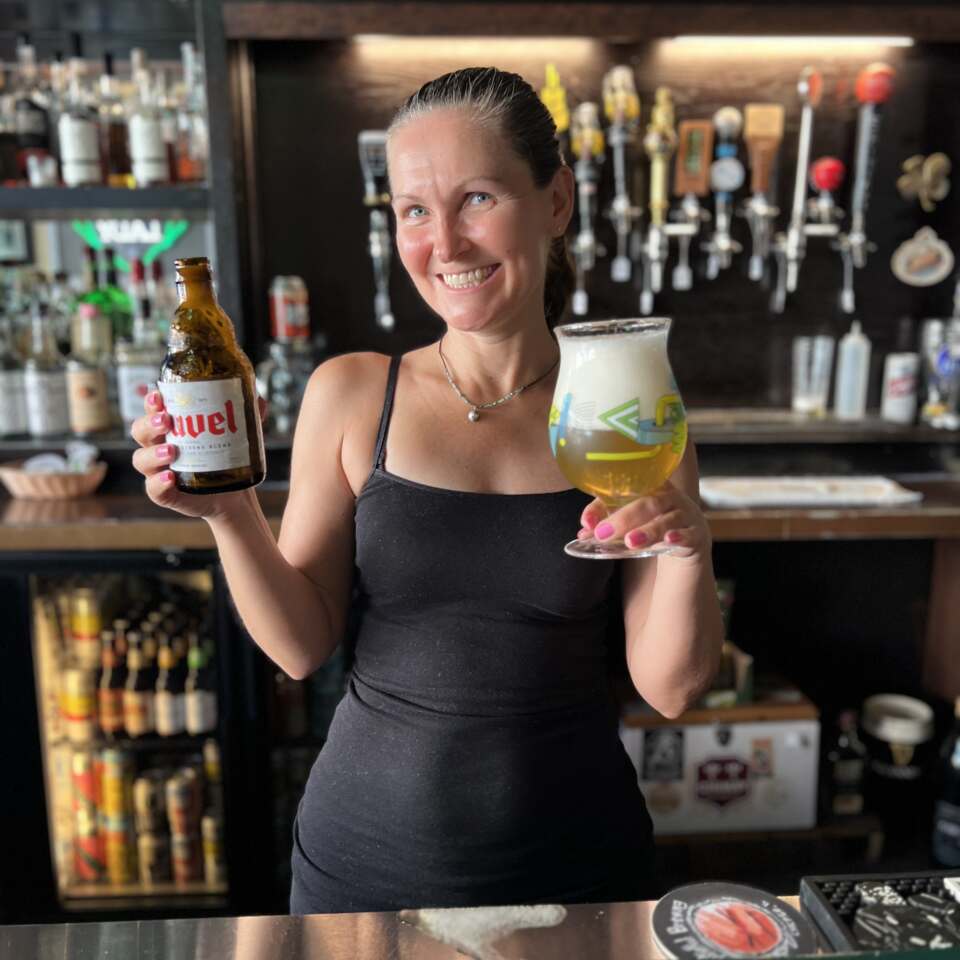 Melani . – The Green Lady – Chicago, IL