Big Chouffe Editie 2020 copy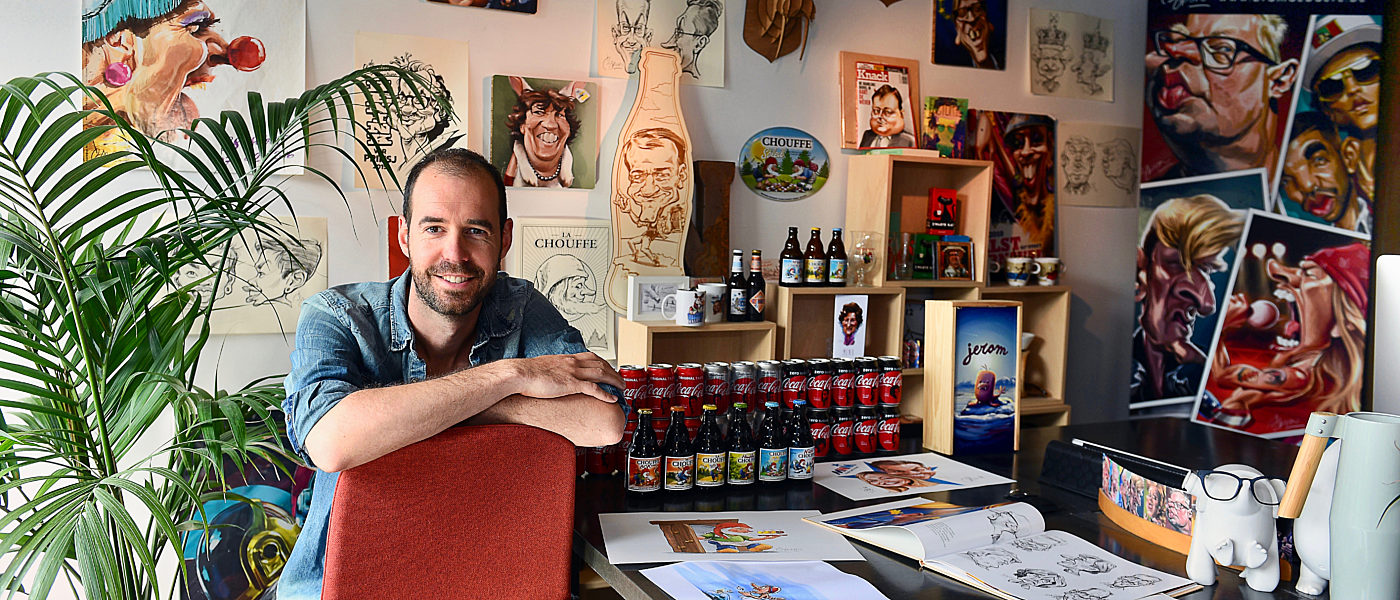 Since 2005, the labels of the one and a half litre bottles have been designed each year by another famous Belgian illustrator. This year, the Achouffe Brewery asked Bram De Baere to draw the label for 2020.
35-year-old Bram De Baere has been drawing ever since he was a young boy. After graduating in product development, he set to work in the design studio WeWantMore in Antwerp, where he combined the role of art director with his greatest passion: illustration. These days, Bram works in his own design studio in Herent (near Leuven), where he specialises in character design, caricatures and political cartoons (among others for the magazines Knack and Humo). For the last ten years, Bram has also been drawing our own gnome Marcel, who he brings to life on labels, coasters, and other cheerful Chouffe items. This gnome was the brainchild of Dominique Fléron in the 1980s, but over the years Bram was chuffed to take on the role of adoptive dad.
Bram was given 'carte blanche' for this limited edition bottle and interpreted Marcel in his unique caricature style. The 130,000 bottles in this unique collection are now available and on sale at beer merchants, in supermarkets, in the CHOUFFE
Shop in Achouffe and via the webshop (http:// www.beergiftsbelgium.be/en/lachouffe/).
They have also been exported to a : France, the Netherlands, Italy, Spain, Austria, Switzerland, Israel and China. Info : www.bramdebaere.be