CHOUFFE plants its first 500 trees!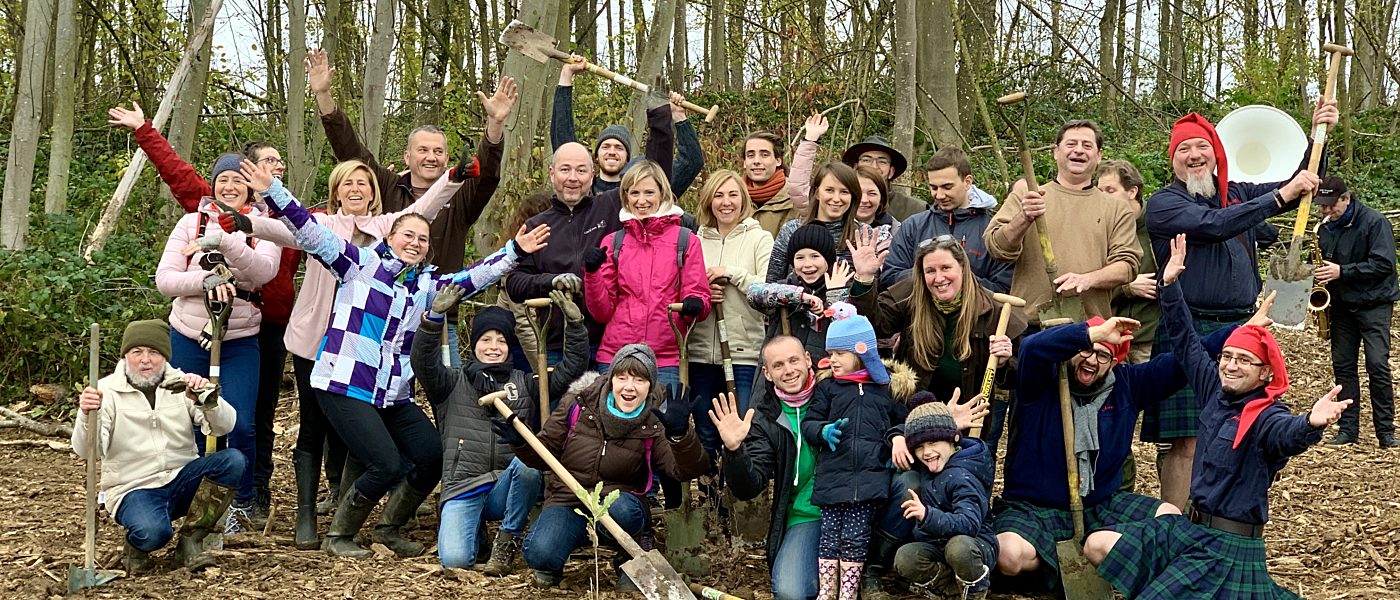 "Come and plant a tree with Chouffe" It was an enticing and original invitation. The initiative was organized by the Achouffe brewery, which has long been committed to sustainable and environmental actions. "The Achouffe Brewery is already engaged in a greener approach on a day-to-day basis. With this project, we wanted to go a step farther, by joining the fight against deforestation and global warming, but in a local way, explains Sophie Massart, Global Brand Manager at Chouffe.
As such, we worked together with a non-profit organization specialized in this type of initiative, Bos +. They entrusted us with the Forest of Seny, not far from Achouffe, where we replanted about 500 trees on Saturday, November 23rd." This forest has been decimated by an attack of chalarosis: some 9,000 trees (primarily ash) have been affected and restoring the forest required the replanting of 20 hectares.
The volunteers worked on a small plot which had been cleared by Bos + in advance, to facilitate the work. "The only thing we needed to do was plant!", laughs Sophie. Several different species were planted: beech, oak, hornbeam, maple and American oak. A typically Chouffe "bonus": the Hill Street Band provided the musical ambiance and created a very warm vibe within the group. The initiative was intended to raise awareness, by making a public gesture for nature, but also super fun and educational.
"We first explained the objectives of the project and the instructions for planting, and after that a lunch was laid on with a Chouffe beer of course!. The day ended with an educational hike in the woods, led by a professional guide."
There was a wide range of participants: obviously a bunch of Chouffe Fans, members of the Chouffe Team, individuals from around the region and sometimes even further afield, as the event had been shared on social networks.