Lost Frequencies
Biography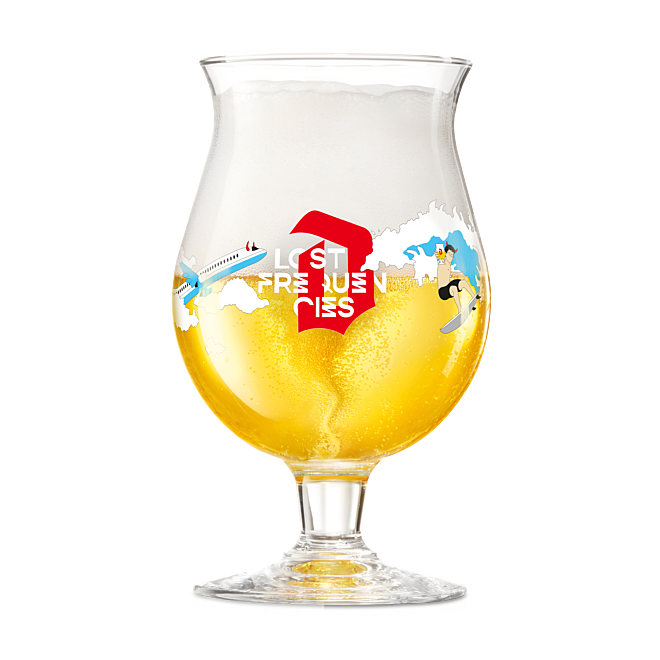 From Ibiza over Rio to Tokyo and our very own Tomorrowland: the sound of Lost Frequencies echoes around the globe. The man behind this DJ and producer success? Meet multi-talented Felix De Laet: straight out of Brussels, a true Belgian icon known around the world. And like a proud Belgian, Felix is also a true Duvel fan. So we're incredibly proud he decided to temporarily exchange his decks for the drawing board for our own icon: the Duvel glass.
With Duvel Collection the Duvel Moortgat family of breweries regularly gives carte blanche to an artist to don the iconic Duvel glass with a unique design. Felix's design reflects his unique life as Lost Frequencies: from a hectic tour life playing gigs all around the world, to relaxing on a surfboard and rousing crowds of partygoers from behind the decks. And for the first time in Duvel history, the glass has a touch of glow in the dark.
Felix's (28) international career took flight in 2014 with global hit 'Are You With Me'. He has since gathered 10 platinum singles, 25 million monthly listeners on Spotify and 4 billion streams (and counting!). He remixes for superstars like The Weeknd, Ellie Goulding and Justin Bieber.
With his hectic tour schedule, Felix is often more abroad than home. "Fortunately you can find Duvel anywhere in the world. It always tastes a bit like home."
The limited edition Duvel Collection glass designed by Lost Frequencies is available in drink outlets and supermarkets from September onwards. In selected horeca outlets from november. And for purchase via the Duvel webshop from mid September.
Follow Felix on Instagram or TikTok
Lost Frequencies on Spotify: don't miss the release of his new album!