Gold for Duvel 6.66%
Brand new specialty beer Duvel 6.66% wins a golden award at Le Concours International de Lyon.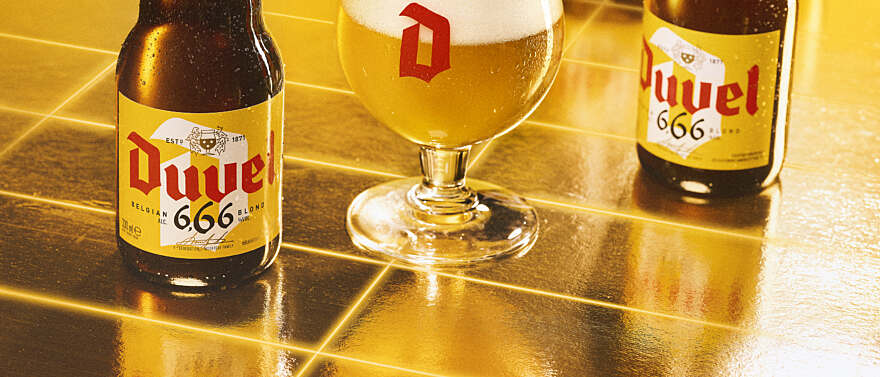 Golden award at Le Concours International de Lyon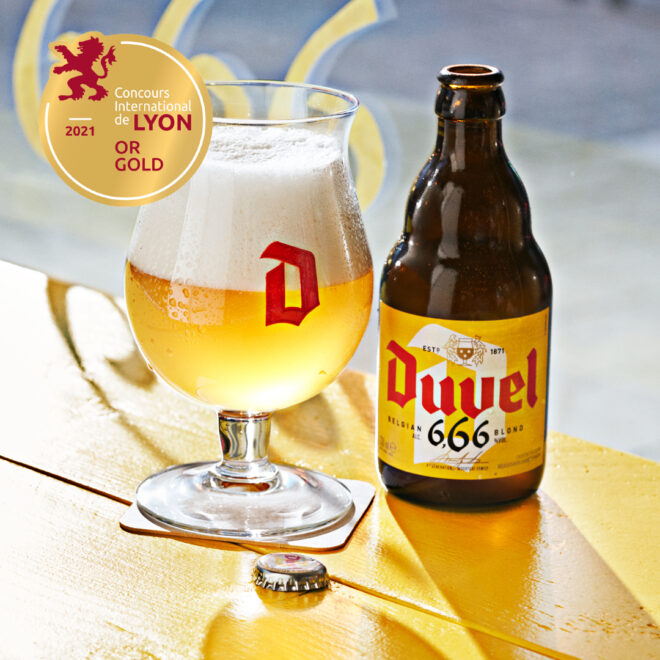 Only just launched and Duvel 6,66% has already been awarded gold in France.
The beer, specially brewed for the 150th anniversary of the Duvel Moortgat brewery, received a score of 93/100 at "Le Concours International de Lyon" and won a gold medal in the "Haute Fermentation / Blond" category.
More than 9,000 drinks from 43 countries were tasted, including 1,632 beers.
Duvel 6.66% is available in supermarkets and beer shops. As soon as the catering industry reopens, Duvel 6.66% will also be accessible on draft.

More news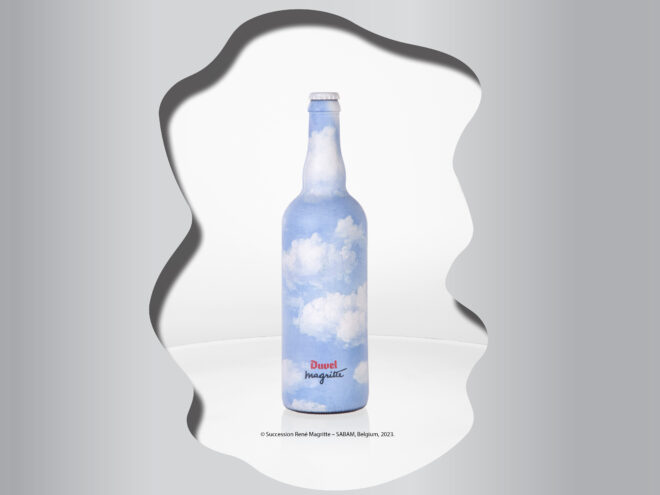 Duvel pays homage to the 125th anniversary of the birth of René Magritte with a surreal specialty beer in a sublime replica of the original CIEL BOUTEILLE from 1940.
Read more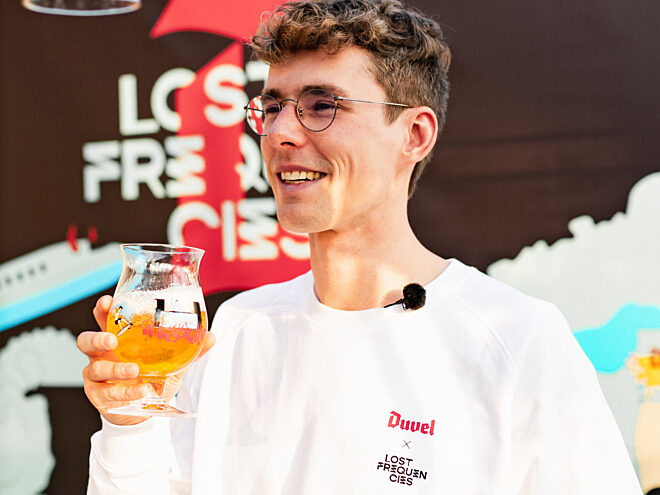 The 2022 Duvel Collection glass is designed by Felix De Laet, internationally known as top DJ and producer Lost Frequencies. This multi-talent from Brussels is making waves worldwide with hits such as 'Where Are You Now' and 'Are You With Me'.
Read more