Duvel x Lost Frequencies
2 Belgian icons united on 1 unique Duvel Collection glass
The artist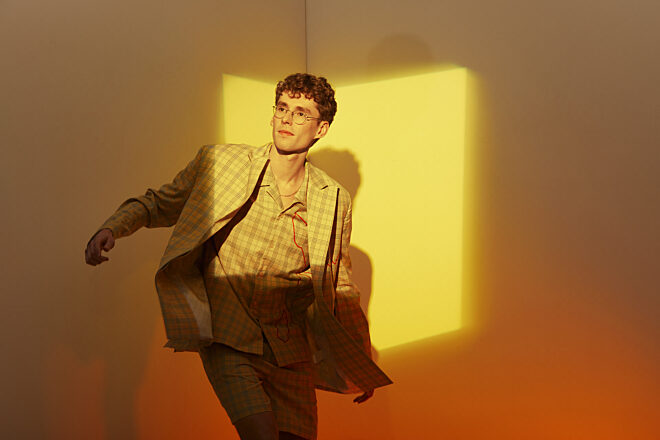 « I travel all over the globe with my music. I'm often away from home for a long time but fortunately, Duvel is known all around the world », says Felix De Laet. Known around the globe as Lost Frequencies. Felix is a multi-talented DJ and producer from Brussels with hits like 'Where Are You Now' and 'Are You With Me'. He can count on 25 million monthly listeners via Spotify and over 4 billion streams (and counting …). Felix is making waves worldwide as he plays sets from Ibiza over Tokyo to Rio and Tomorrowland. His rise as a Belgian icon is truly admirable.
Two Belgian icons united
In addition to these impressive figures and a booming career, Felix is also well and truly an enthusiastic Duvel fan. That's why we are extremely proud he took the time to temporarily exchange his decks for the drawing board for our own icon: the Duvel glass.

The result? A personal, unique and beautiful design, with a hint of glow in the dark. A tribute to the crowds of night owls Felix so often brings together.
Limited edition glass with a hint of glow in the dark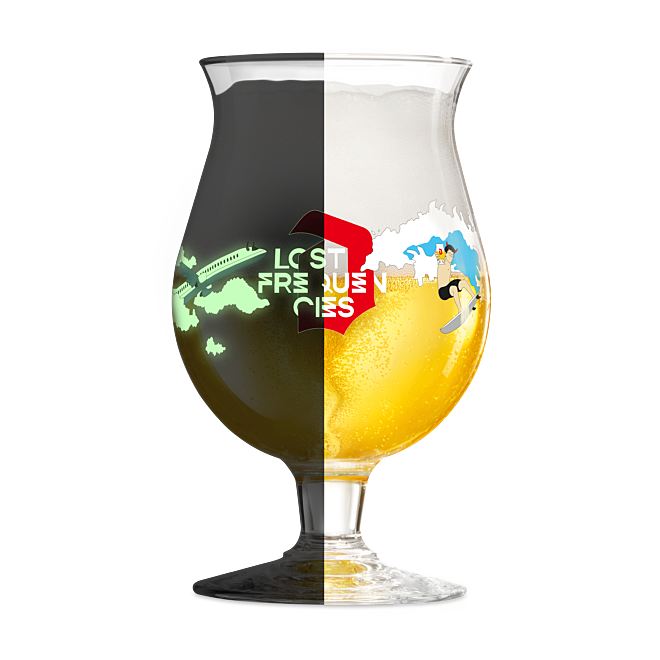 The distinct design reflects Felix's life as Lost Frequencies: from a hectic tour life playing gigs all around the globe, to relaxing on a surfboard and rousing flocks of partygoers from behind his decks.

The limited edition Duvel Collection glass designed by Lost Frequencies is available in drink outlets and supermarkets from September onwards. In selected horeca outlets from November 2022. And for purchase via de webshop from mid September 2022.
Duvel Collection
With Duvel Collection the Duvel Moortgat family of breweries regularly gives carte blanche to an artist to don the iconic Duvel glass with a unique design, resulting in powerful limited editions. Duvel Collection is quite literally the illustration of great taste.

Arne Quinze, Morrison Schiffmacher, Eley Kishimoto and Pieter Stockmans are just a few of this year's artist's predecessors. The 2022 Duvel Collection glass is designed by Felix De Laet, internationally known as top DJ and producer Lost Frequencies. This multi-talent from Brussels is making waves worldwide with hits such as 'Where Are You Now' and 'Are You With Me'. He can count on over 25 million monthly listeners on Spotify and over 4 billion streams (and counting …)
More news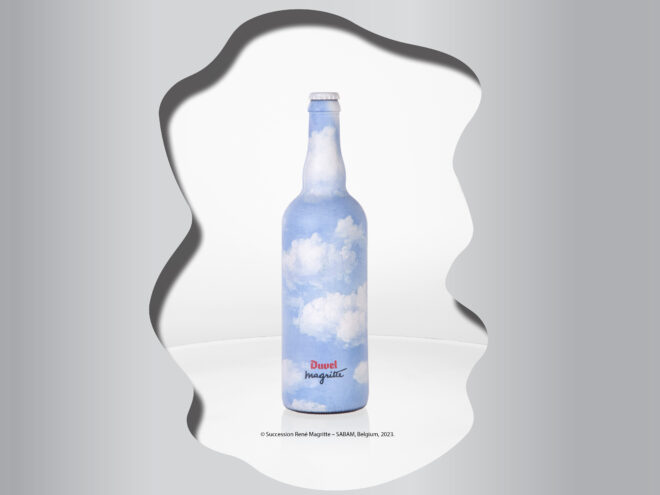 Duvel pays homage to the 125th anniversary of the birth of René Magritte with a surreal specialty beer in a sublime replica of the original CIEL BOUTEILLE from 1940.
Read more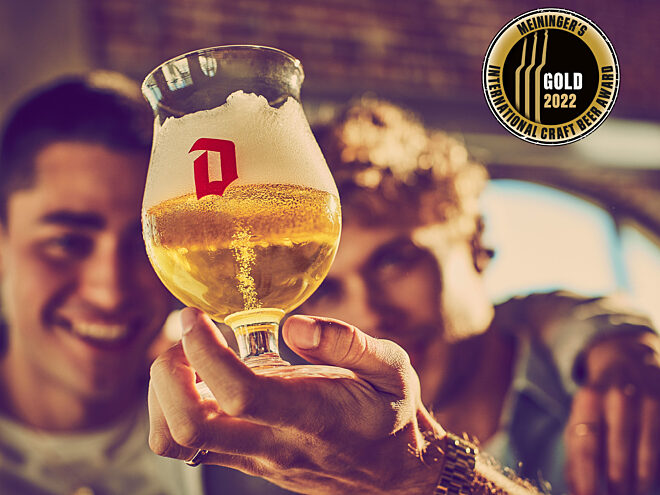 Duvel 8,5% was awarded a gold medal at Meininger's International Craft Beer Award 2022 in the "Blonde Strong Ale" category.
Read more