OH MY CHERRY: Cherry Chouffe 50cl canned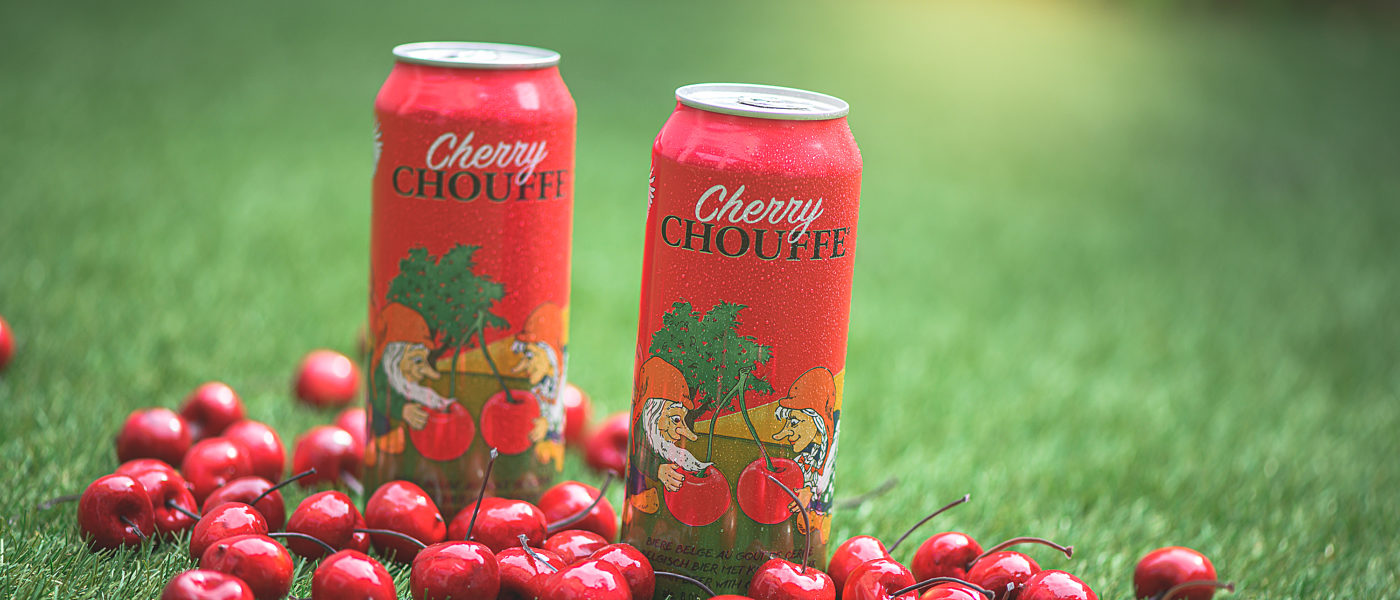 Following the success of our famous blond beer La Chouffe, launched in 50cl can format in 2018, it is now the turn of Cherry Chouffe to make its mark in the French market for specialty beer in cans! This market is growing strongly, with an increase of +6.9%, and it surpassed the one million hectoliter mark in 2018.
Cherry Chouffe is a red specialty beer, based on Mc Chouffe (brown beer) and cherries. It has an alcohol content of 8% and stands out thanks to its natural aromas, from organically farmed products. Frangipane cherry, amaretto and forest fruits, a barrage of flavors to stimulate the taste buds!
Take Cherry Chouffe wherever you go with this handy new format! Lightweight, resistant, transportable and above all recyclable, the Cherry Chouffe can now offer new "on-the-go" consumption occasions!