Black Friday: release Tequila Sunrise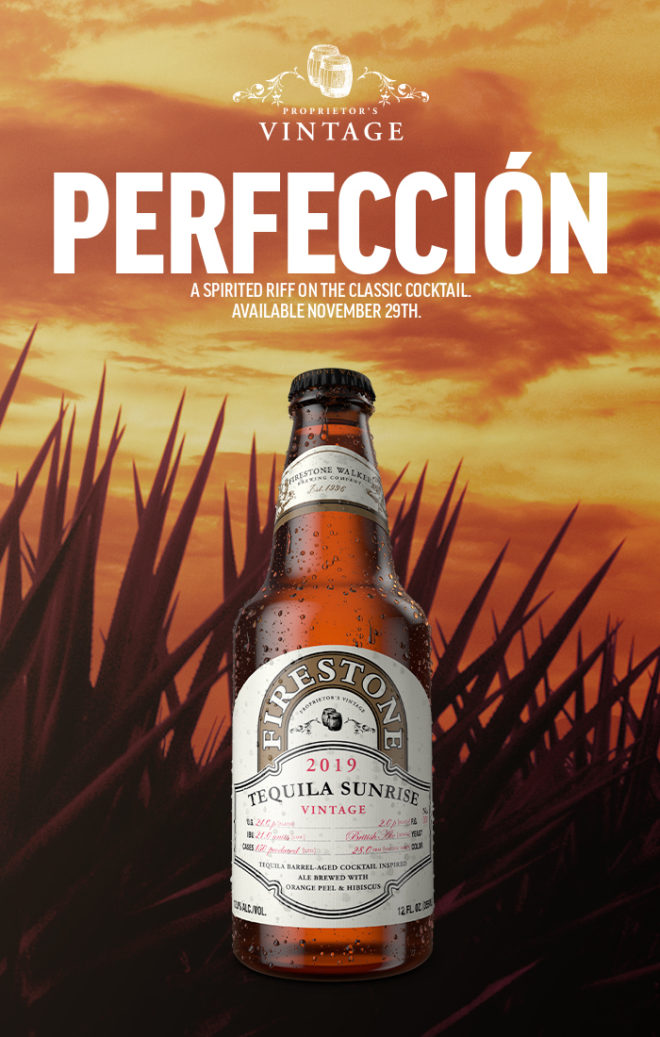 Introducing our new cocktail-inspired beer, Tequila Sunrise.

We took our Helldorado blonde barleywine and matured it in Extra Añejo tequila barrels to capture an authentic Tequila Sunrise sipping experience. Blended with small lots matured in cherry and orange bitters barrels, and then infused with fresh orange zest and hibiscus to deliver the color and flavors we love in one of our favorite cocktails.

Tequila Sunrise is 12% ABV and releases Black Friday exclusively at our Taprooms, with very limited draft headed to select bars in the coming weeks. Bottles cost $10.99 plus tax & CRV - doors open at 10am.