duvel single fermented cans are hitting the shelves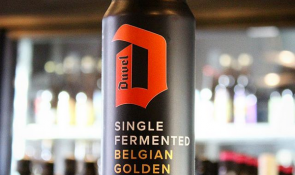 Duvel single fermented cans are hitting the shelves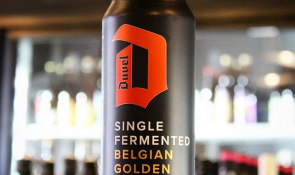 Nearly 150 years of brewing experience, tradition and innovation come together to create this exceptional golden ale. Brewed in Belgium with two-row summer malts and noble hops, then dry hopped with Citra, Duvel single Fermented is crisp, beautifully balanced and remarkably refreshing.

Previously only available as a draft offering, Duvel Single Fermented has – for almost 10 years – proven to be a strong seller and consumer favorite in better beer bars and fine restaurants across the country.
Starting in July 2018 striking black and red 4 packs of 50cl (16.9oz) cans are hitting the shelves of fine retailers nationwide.
What's the difference between Duvel and Duvel Single Fermented?
Both Duvel and Duvel Single Fermented are brewed using the same ingredients (water, two-row summer malts, Saaz and Styrian Golding hops) but Duvel ("classic" in bottles) undergoes a secondary fermentation in the bottle while Duvel Single Fermented is dry hopped with Citra, cold filtered, and after 30 days of conditioning is packaged into kegs and (starting in June!) 4-pack cans. As a result of the different fermentation processes, Duvel has an ABV of 8.5%, and Duvel Single Fermented has an ABV of 6.8%
Two masterful beers from the same family. Familiar flavor and aroma characteristics, but clearly different.
More news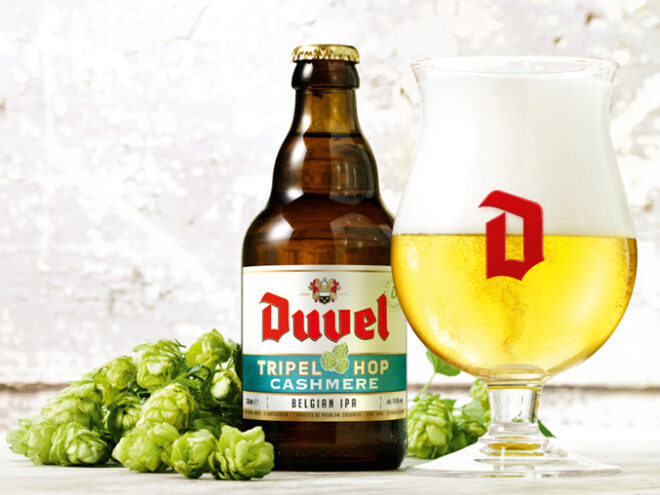 Duvel Tripel Hop Cashmere is back to stay. Enjoy this IPA hops beer in March 2020. The Duvel brewers started crafting the hop and tripel hop variations in 2007.
Read more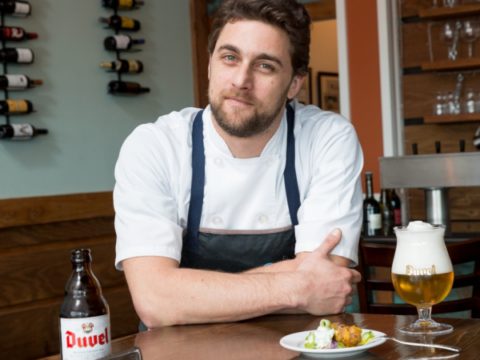 Duvel recently partnered with Tyler Gugliotta, Executive Chef at Baran's 2239, to create the ultimate pairing for Dine with the Duvel series. Recently named one of the 2017 Best New Restaurants by LA Magazine, it's no surprise that Chef Tyler cooked up something with a surprising twist, an Indian Egg.
Read more