Tripel Hop Cashmere is back to stay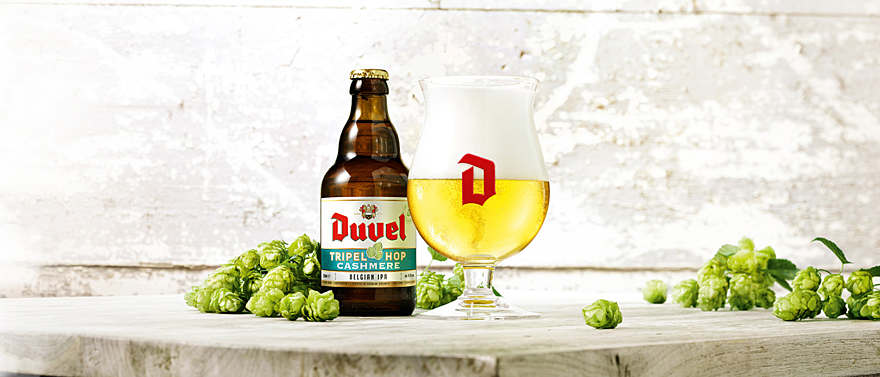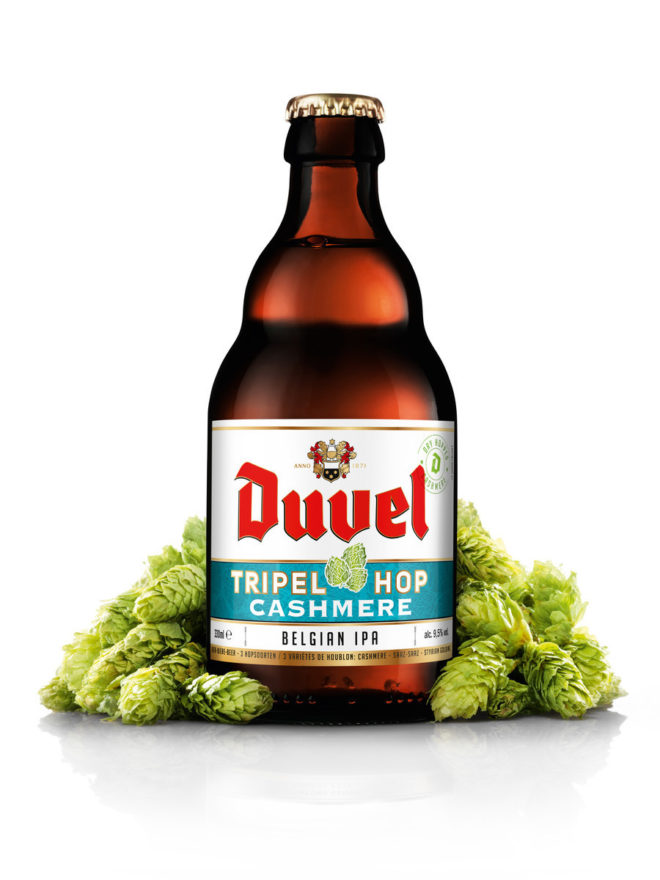 2020 is a good year for Duvel-lovers, IPA-lovers and beer connoisseurs with both Duvel Tripel Hop Citra and Duvel Tripel Hop Cashmere permanently available.
In 2007 the Duvel brewers started crafting with devilish passion the hop and tripel hop variations of our iconic Duvel beer.
In 2019, the brewers at Duvel launched Duvel Tripel Hop with the exclusive hop variety known as Cashmere, and it went down extremely well. The limited-edition beer flowed fast and furious, leaving behind a whole host of thirsty beer lovers. We could not resist the many spontaneous requests to get brewing again and, therefore, our brewers decided to repeat the use of the exclusive hop Cashmere.
So, as from March, Duvel Tripel Hop Cashmere will be permanently available.
This is an extra hoppy version of Duvel, brewed with a third variety of hops: Cashmere. Beer connoisseurs see Cashmere as a 'rising star' and it is highly sought after newcomer in the hop world: the result of crossing a female 'Cascade' hops plant with a male 'Northern Brewer'.
This highly sought-after newcomer to the world of hops enriches Duvel's already unique pallet with refreshing notes of citrus, peach, melon and tropical coconut.
Duvel Tripel Hop Cashmere is a unique Belgian IPA from the brewers of the awarded iconic Duvel. It is balanced in bitterness (IBU 40) with a high alcohol content (ABV 9,5%) and offers Duvel lovers and beer connoisseurs a smooth tropical beer alternative.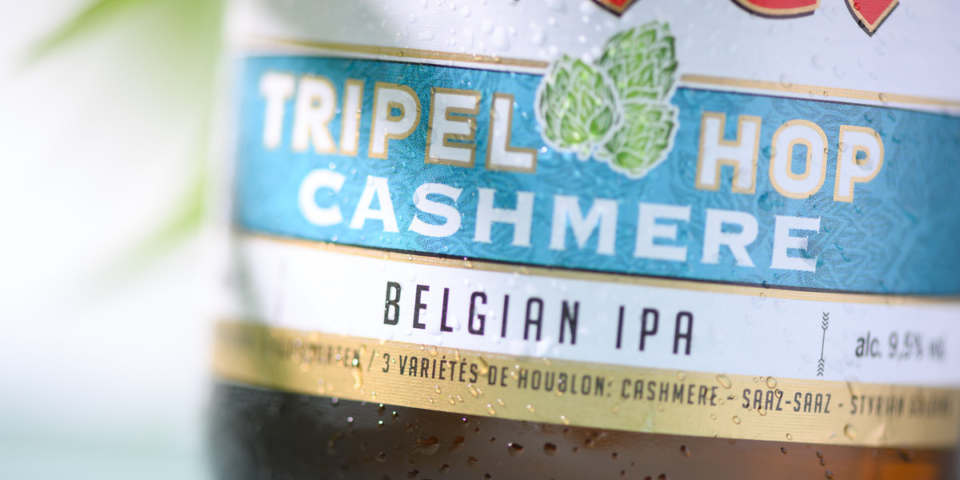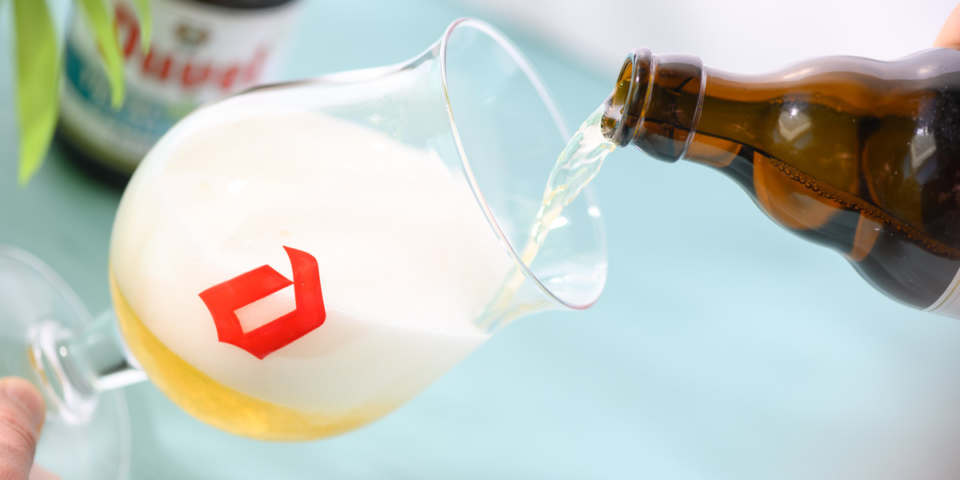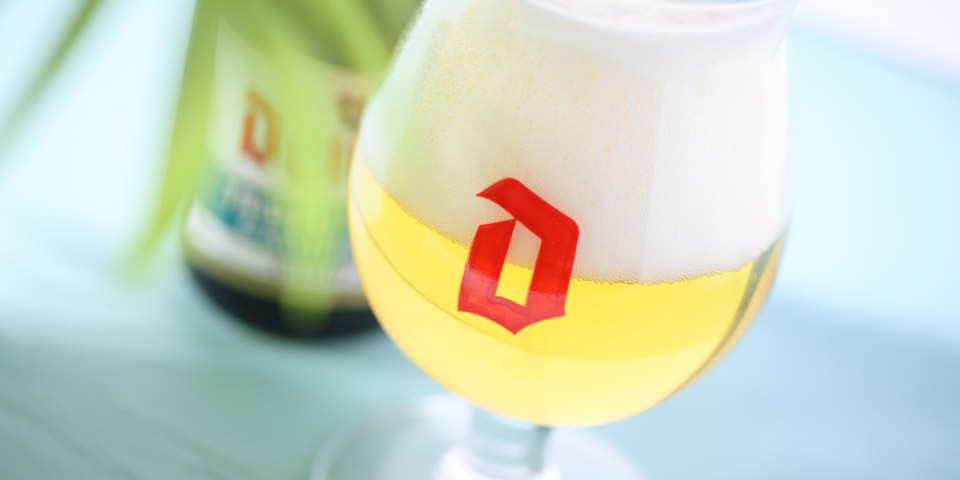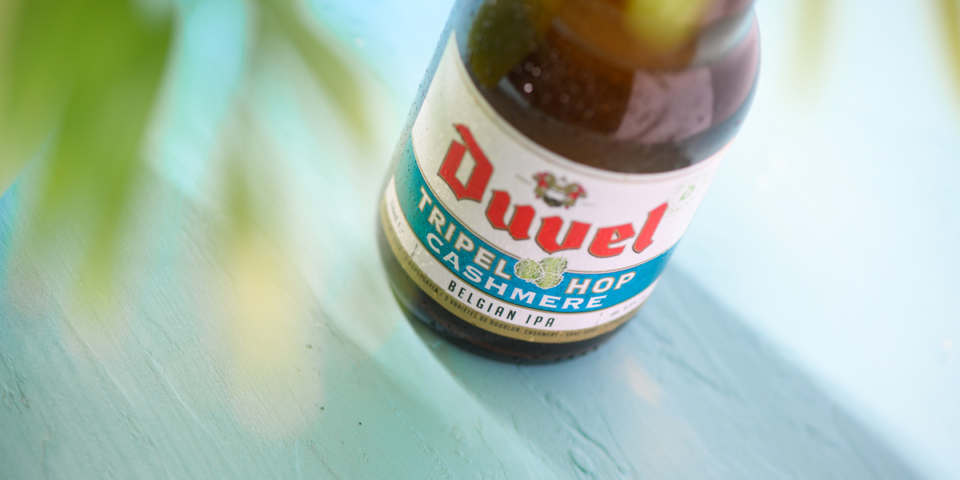 What does IPA beer stand for?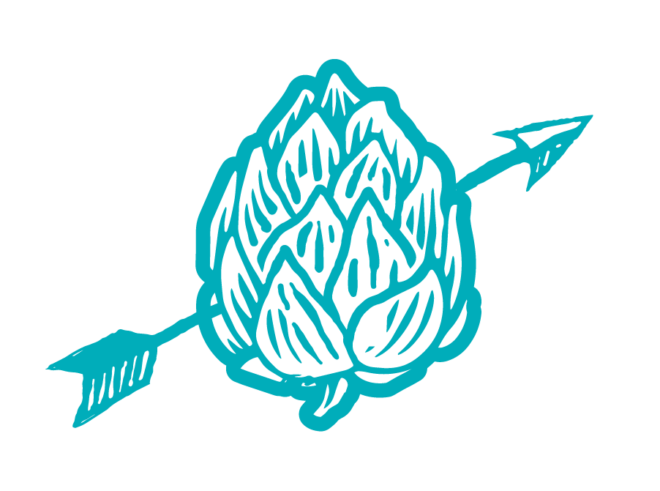 IPA, abbreviation for India Pale Ale, is a hoppy beer style within the category of Pale Ale beers.
The earliest pale ales were lightly hopped, and hence paler beers.
In the mid-nineteenth century, British brewers decided to use the conservation properties of the hops to make their pale ales travel to India without taste alteration: India Pale Ales were born: beers with more hops, which typical characteristics are a relatively high bitterness starting at an IBU (International Bitterness Unit) of 40, a high gravity compared to session beers and other beer styles and an alcohol content starting at an ABV of 4,5%.
Duvel Tripel Hop Cashmere is an IPA... a heavenly strong Belgian IPA with a more balanced bitterness compared to American IPAs.
More news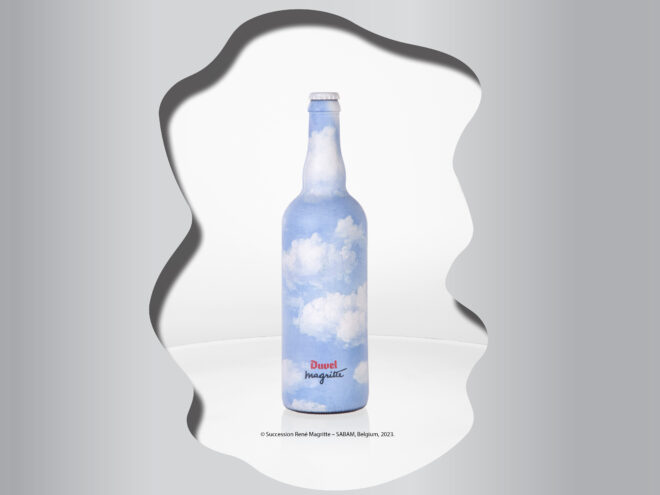 Duvel pays homage to the 125th anniversary of the birth of René Magritte with a surreal specialty beer in a sublime replica of the original CIEL BOUTEILLE from 1940.
Read more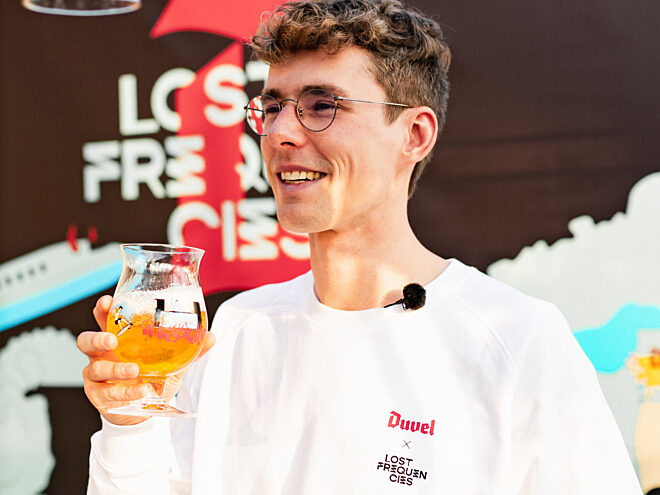 The 2022 Duvel Collection glass is designed by Felix De Laet, internationally known as top DJ and producer Lost Frequencies. This multi-talent from Brussels is making waves worldwide with hits such as 'Where Are You Now' and 'Are You With Me'.
Read more