It's new, it's fresh, it's Duvel 6,66%
The Duvel Moortgat family brewery is celebrating its 150th anniversary this year, with a new variant of Duvel, a new mild, full-bodied blond Duvel with the alcohol percentage of 6,66%.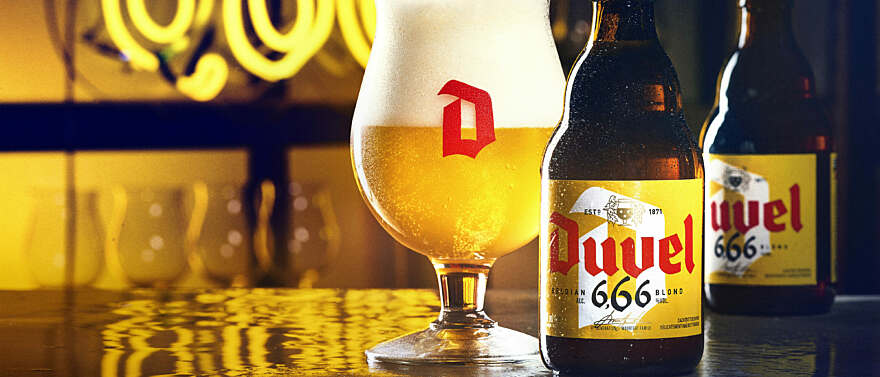 This year we at Duvel Moortgat are celebrating our 150th anniversary. In honour of the occasion, our brewers have devoted their relentless passion and patience to create a new and special Duvel. One that embodies all the daring, youthful spirit and slightly Duvelish character of our team... A beer that offers the perfect balance between Belgium's rich brewing heritage and contemporary innovation. In short, a Duvel that is nothing short of pure temptation!
Introducing: Duvel 6,66%. The latest in a long line of delicious beers, brewed for your pleasure and for every occasion... since 1871.

This Duvel is mild, expressive and deliciously drinkable. No fewer than 6 different hop varieties are used for Duvel 6,66%: just like the classic Duvel, it's based on the noble and exclusive hop varieties Saaz and Styrian Golding. The flavour is then balanced by adding four expertly selected hop varieties to the mix, which also involves the dry-hopping method.
More news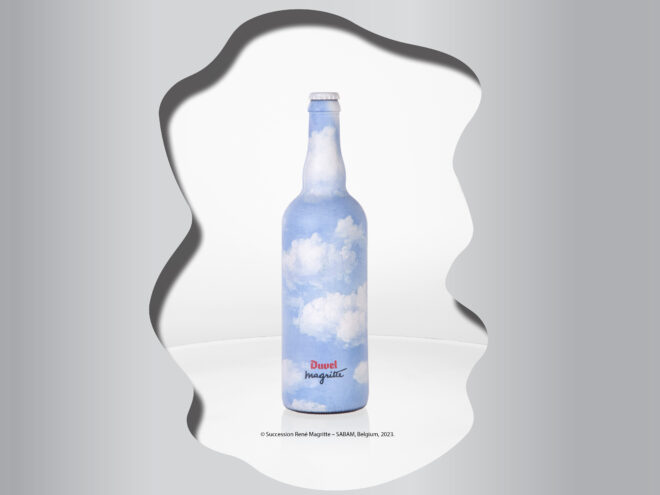 Duvel pays homage to the 125th anniversary of the birth of René Magritte with a surreal specialty beer in a sublime replica of the original CIEL BOUTEILLE from 1940.
Read more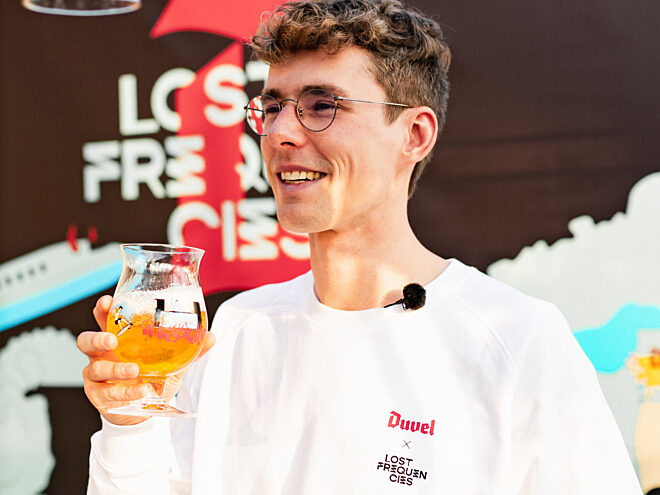 The 2022 Duvel Collection glass is designed by Felix De Laet, internationally known as top DJ and producer Lost Frequencies. This multi-talent from Brussels is making waves worldwide with hits such as 'Where Are You Now' and 'Are You With Me'.
Read more