What happens when the gnomes invite themselves to St Pat'Chouffe's Day!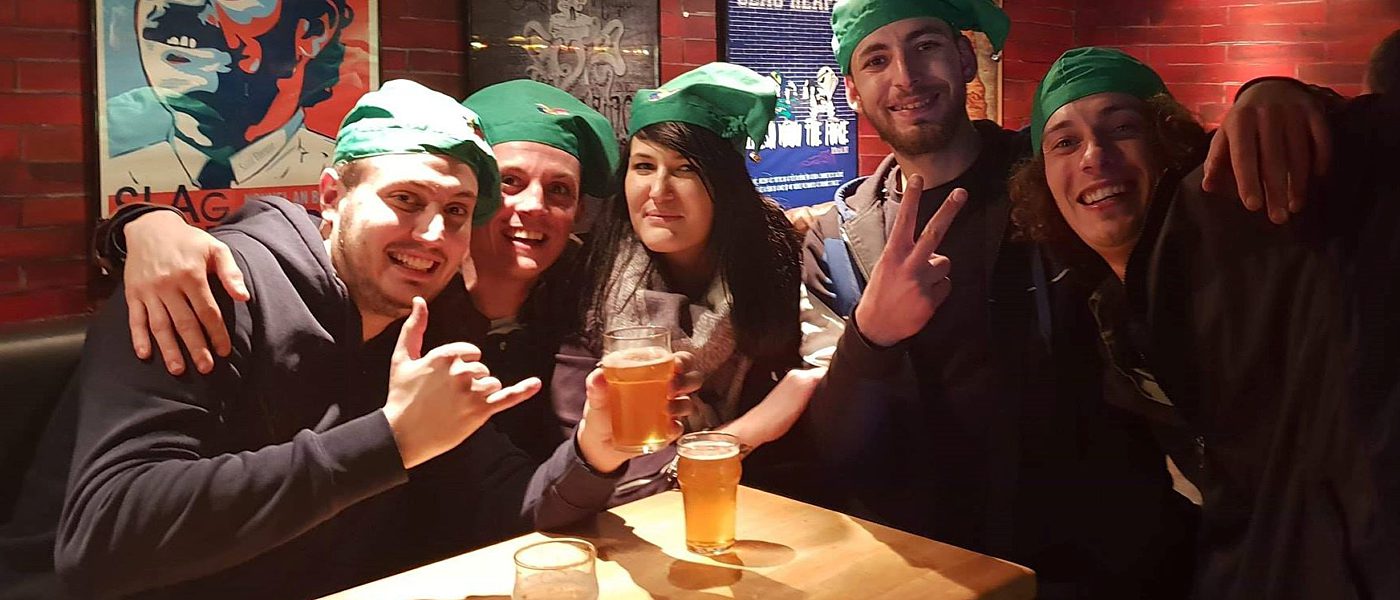 For the second consecutive year, the Achouffe gnomes invited themselves to the traditional Irish Feast of Saint Patrick, or Saint Patrick's Day. Lured by the irresistible sound of the bagpipes, gnome Marcel and his mates traded in their red pointed hats for green ones for the occasion, for a 360° French brand activation, which they renamed St Pat'Chouffe!
Many cafes, restaurants and hotels across France were decorated in the color of the shamrock for St Pat'Chouffe. Some establishments even colored their Chouffe beers green for this jolly occasion!
Many of the large and smaller supermarkets also spruced up their shelves with this iconic color, along with our gnomes. Marcel suddenly found himself in the premier league for Saint Paddy's Day and defended the Achouffe honor admirably!
Facebook and Instagram also added a touch of shamrock green to the timelines of Chouffe fans on Saint Patrick's Day weekend!
See you next year for another invasion by our gnomes on March 17!