Duvel with Jamaican vibes
Discover Duvel Barrel Aged nr 6 - Jamaican Rum Edition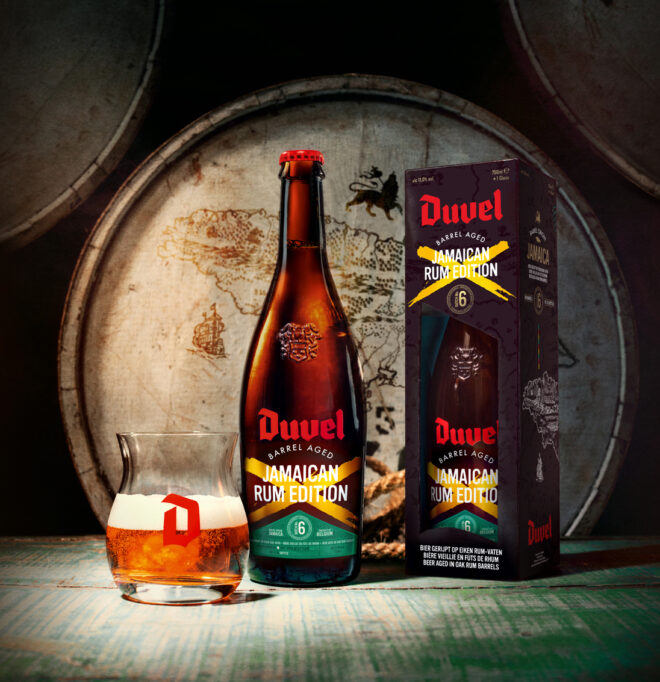 Great news from the cellars of our brewery! The sixth batch of Duvel Barrel Aged is ready. After the Duvel Barrel Aged success of last year, our brewers made a Barrel Aged matured in Jamaican rum casks. It is a unique beer (11% ALC) that was brewed with respect for the authentic taste of Duvel, but with a surprising Jamaican twist and sweet, powerful rum notes of vanilla, dried fruit and oak. An absolute first.
The first Duvel Barrel Aged saw the light of day in 2017. A unique beer aged in wooden whisky barrels from renowned American bourbon distilleries. Four years and five successful editions of Duvel Barrel Aged later, the Duvel brewers wanted to do things a bit differently. No bourbon casks this time, but rum casks just like last year.
In 2020, Duvel master brewer Hedwig Neven had wooden barrels from The West Indies Rum Distillery in Barbados installed in the Duvel cellars, but this time he sought inspiration in Jamaica. After months of ageing, this autumn - from the end of October 2021 - you can end a pleasant dinner with friends and family with a glass of Duvel Barrel Aged, The Jamaican Edition.
#01 - DUVEL & RUM: A DEVILISH COMBINATION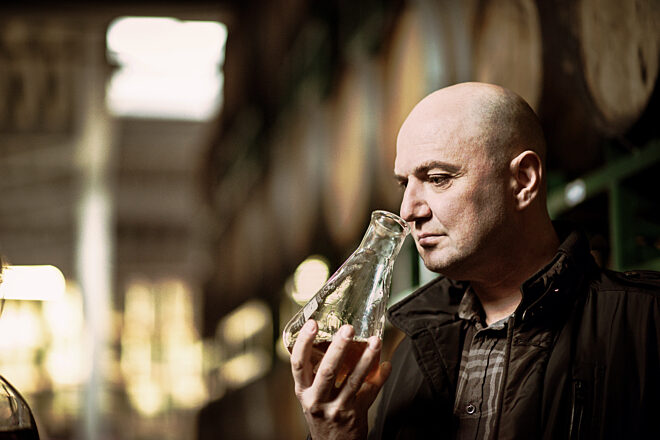 By ageing the classic Duvel in oak Jamaican rum barrels, the golden-coloured speciality beer acquired powerful, typical rum notes of vanilla, dried fruit and oak.
Hedwig Neven, master brewer: "Brewing a complex beer like Duvel is always a challenge. Ageing Duvel in wooden rum barrels is an even bigger challenge. You really only have 'one shot' to get it right. But it worked wonderfully. It is a beer with respect for the authentic taste of Duvel, but with a surprising Jamaican twist."
#02 - DUVEL LOVE & LOVERS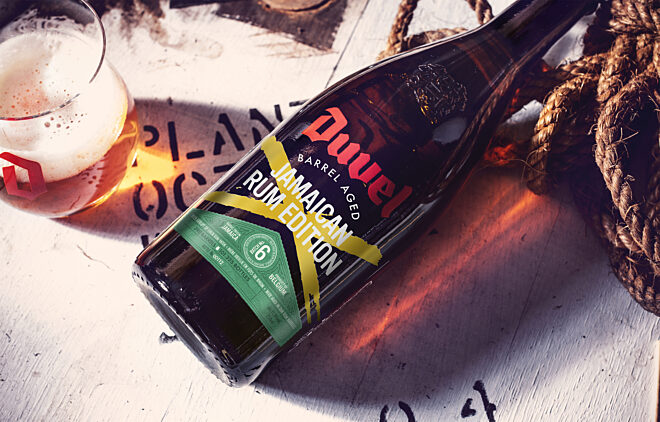 Duvel Barrel Aged, the Jamaican Rum Edition, is a beer for connoisseurs, epicureans and Duvel lovers. It's made to be enjoyed with friends and family. Perfect to serve at the end of a festive meal or next to a crackling fire this autumn. This special beer pairs well with strong cheeses, game dishes, (grilled) meat dishes, chocolate, exotic fruit, pumpkin, sushi or cinnamon.
#03 - A TOUCH OF JAMAICA IN OCTOBER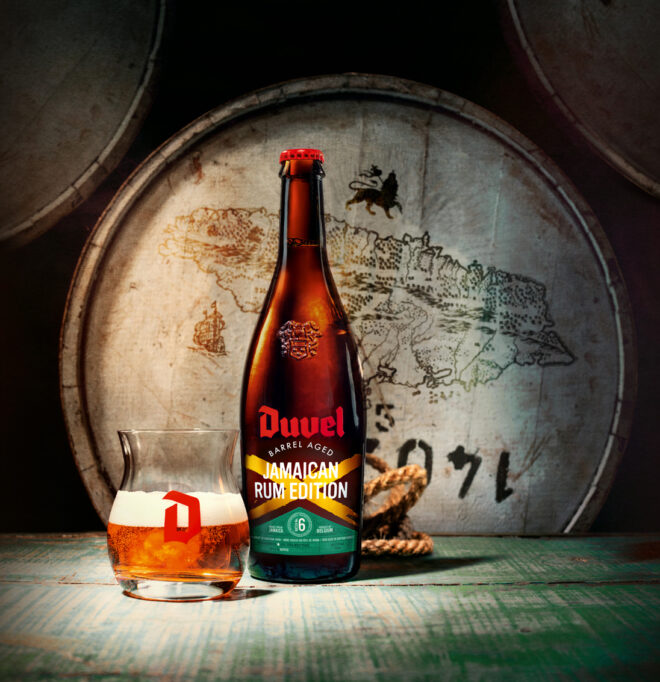 The special beer will be available from the end of October 2021. And because the experience and the beer are so unique, the beer comes in a special gift box.
It is a limited edition and only 101,325 bottles are available. So Duvel lovers will have to be quick if they want to get their hands on a coveted bottle of Duvel Barrel Aged 2021.
#04 - HOW TO SERVE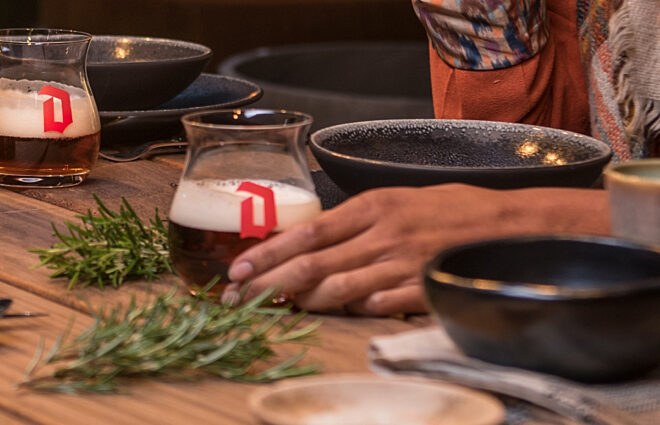 A beer that has aged to perfection deserves special treatment. Ideally, you should serve Duvel Barrel Aged Rum Edition at a temperature between 8°C and 10°C.

The heavenly aroma is best appreciated in the specially designed glass that comes in the gift box. A wine glass, a tulip glass or a tumbler can, of course, also be used to enjoy a Duvel Barrel Aged.