Duvel Tripel Hop Cashmere
Discover the new Belgian IPA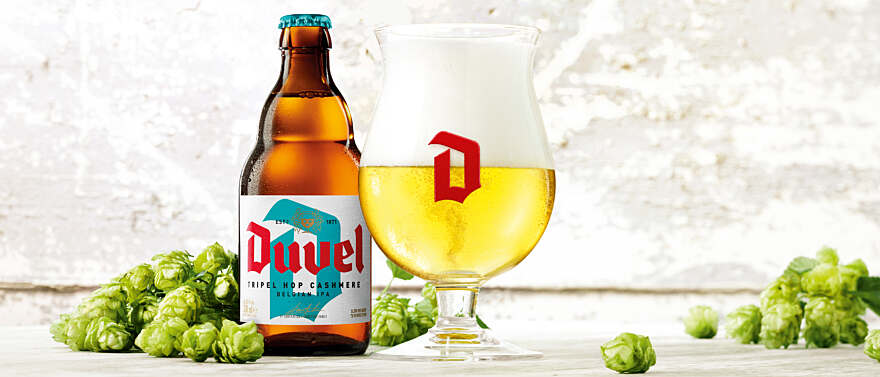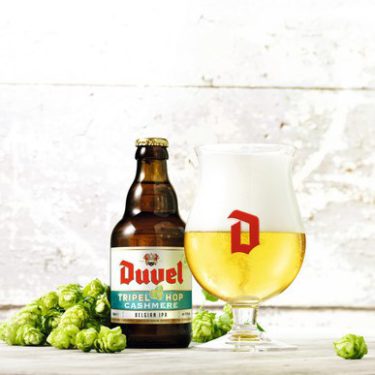 Since 2017, Duvel Tripel Hop Citra has been permanently available, but that didn't stop the Duvel brewers from creating yet another limited specialty beer this year. The brewers are always searching for ways to innovate and this year, they have once again succeeded in returning with the original flavour blend of 2019 made with an exclusive hop variety: 'Cashmere'.

Last year, for the first time Duvel Tripel Hop was brewed with the unique hop variety Cashmere and it was a resounding success. The limited-edition specialty beer flew off the shelves and many beer lovers missed out. Swayed by the popular demand to brew a new batch, the brewers decided to use the limited-availability hop again in 2020. Starting this March, the dry-hopped specialty beer Duvel Tripel Hop Cashmere will once again be available. Along with Duvel Tripel Hop Citra, this beer will become available. From March onwards, Duvel Tripel Hop Cashmere will be sold by beer dealers, and supermarkets.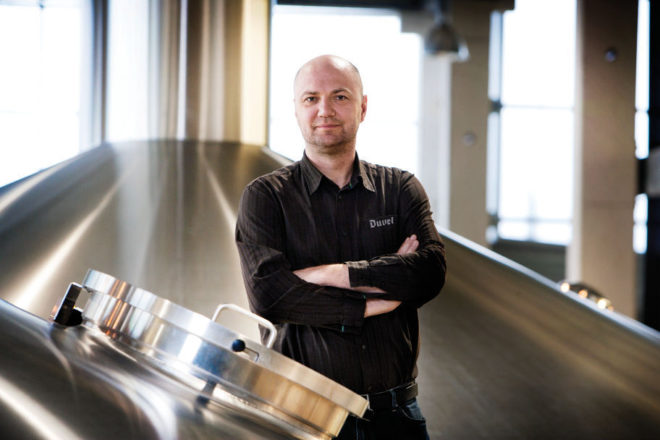 Duvel Tripel Hop Cashmere is bold, innovative and absolutely worth the wait.
A GREAT YEAR FOR DUVEL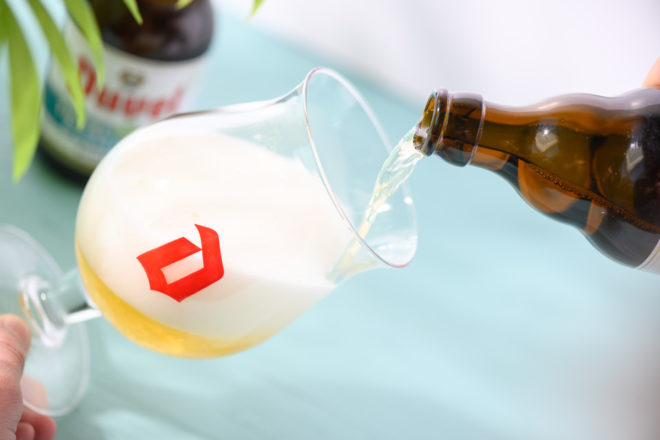 The Duvel brewers are always looking for innovative beers and flavours. Thanks to their passion for brewing and the ambition to create new tastes, since last autumn, Duvel fans have already been able to enjoy Duvel Barrel Aged, which is matured for 9 months, and Duvel Distilled, which is matured for 10 years. For several years, the Duvel Tripel Hop Citra has also been a fixture, alongside the world-famous 'classic' Duvel.
Now that spring is on the way, the time has come for a little more Duvel Tripel Hop. Following the many positive reactions to Duvel Tripel Hop Cashmere last year, the brewery decided to use this exclusive hop variety again in 2020 and to make the result permanently available to Duvel lovers.
'Cashmere' is the product of crossing a female 'Cascade' hop plant with a male 'Northern Brewer' hop plant. Beer sommeliers have for some time been calling this variety a 'rising star' and it is a highly sought-after newcomer in the beer world.
Starting in March 2020, beer lovers will therefore once again be able to enjoy Duvel Tripel Hop Cashmere. The typical Duvel flavour palette is enhanced with notes of citrus, peach, melon and coconut. Duvel Tripel Hop Cashmere (9.5% ALC) will be sol starting this March in beverage shops and supermarkets.
DRY HOPPING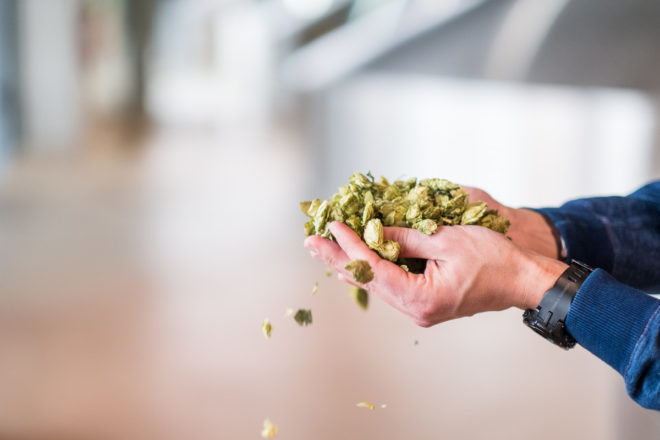 To make Duvel Tripel Hop, the brewers do not simply add a third variety of hops, they use the dry hopping technique. This brewing technique entails that, aside from the hops used during the boiling process, extra hops are added at a later stage of the brewing process (during the lagering). This creates more intense hop aromas in the final beer.
In the case of Duvel Tripel Hop Cashmere, dry hopping and the addition of Cashmere hops gives the flavour a tropical twist that will be irresistible to devotees of specialty beers, particularly Belgian IPA beers. The addition of this hop variety to the classic Duvel recipe enlivens the flavour palette with intense tropical and floral notes of citrus, peach, melon and coconut. It's the ideal Belgian specialty beer to enjoy in the spring sunshine.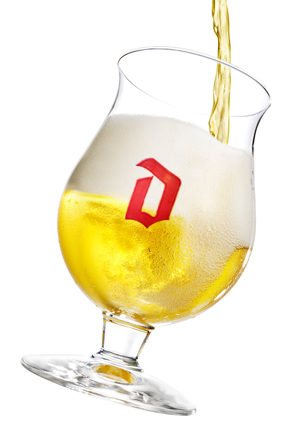 HOP
Saaz-Saaz, Styrian Golding & Cashmere
SERVE
ideally at a temperature of 5°C