Just say Bolleke*!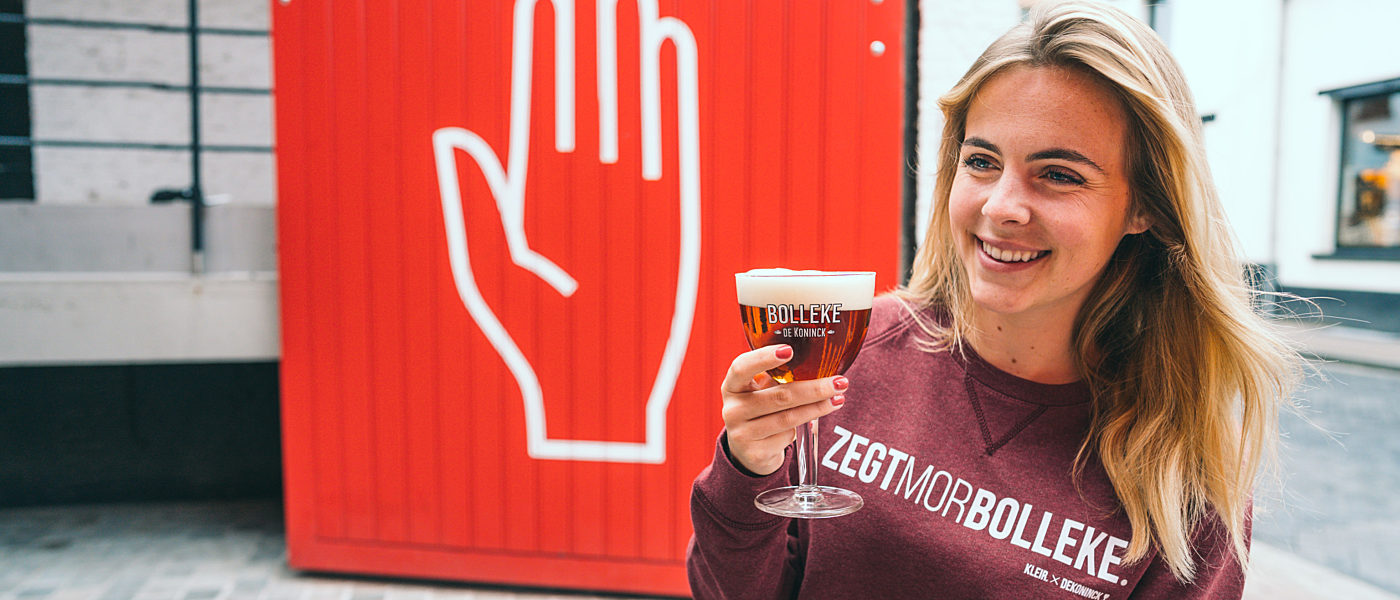 To mark the annual Bolleke festival in mid-August, Antwerp mayor Bart De Wever presented the De Koninck Brewery with a certificate under which the "Bolleke" name is now officially recognized. So from now on, you should no longer order "A De Koninck" or "N Keuninckske" (as the locals call it); instead, "a Bolleke" will do. This name change is a logical consequence as Antwerp residents have always proudly asked for a Bolleke throughout the beer's long history, in reference to the shape of the glass in which it is served.
And even though the "De Koninck" name was prominently featured on the bottle's label for many years, Antwerp residents stubbornly continued to request a "Bolleke". We have had a good relationship with the city and its population for many years. The name change is essentially a gesture to them, says master brewer Sven Dekleermaeker of City Brewery De Koninck.
While the name and label will be adapted, the successful recipe will remain unchanged. We still brew this beer in the traditional way, with natural barley, without adding maize or other brewing sugars. The result is a slightly malty and hoppy beer with hints of cinnamon. So why is the Bolleke so popular with the people of Antwerp? The brewers think its flavor captures the city. The gritty docks in the port and the full terraces in the city. Cargo bikes and summer evenings along the Scheldt. Cheers!
*Bolleke = sweatheart