Duvel Barrel Aged: the hop devil meets St Patrick
Duvel Barrel Aged nr 7 - the Irish Whiskey Edition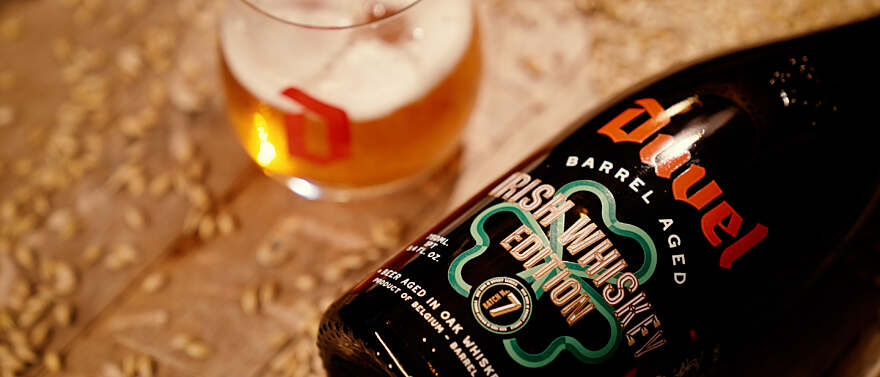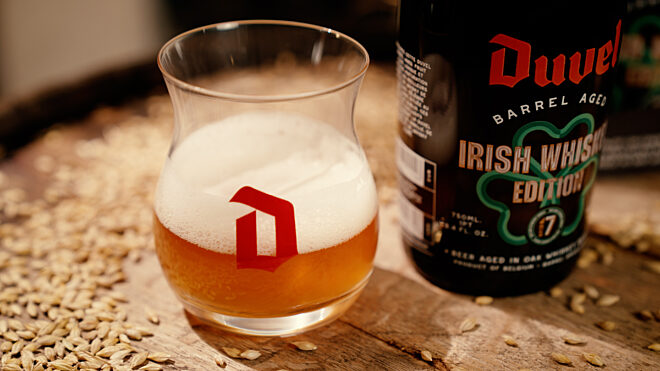 Great news from the cellars of our brewery... the seventh batch of Duvel Barrel Aged is ready! Duvel Barrel Aged, the Irish Whiskey edition, is a unique strong tasting beer, brewed with respect for the authentic taste of Duvel but with a surprising Irish twist: smoky notes of oak, vanilla and a hint of peat.
The first Duvel Barrel Aged saw the light of day in 2017. A unique beer aged in wooden whisky barrels from renowned American bourbon distilleries. Six successful editions of Duvel Barrel Aged later, this time the Duvel brewers went to Ireland for oak whiskey barrels from the renowned Teeling distillery in the heart of Dublin. A distillery that shares Duvel's passion for quality, craftsmanship and innovation.
More news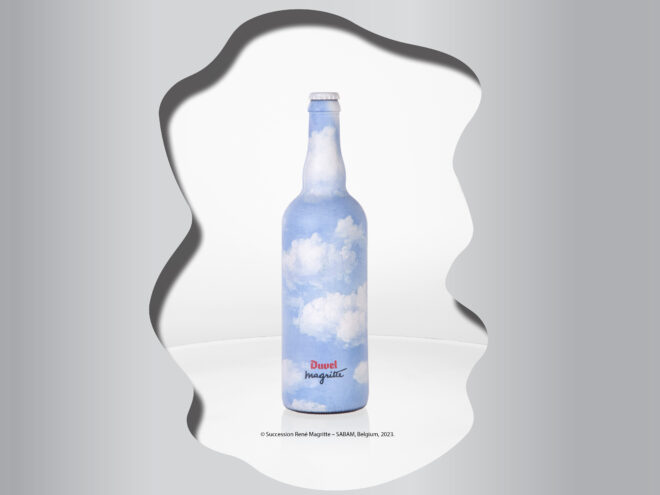 Duvel pays homage to the 125th anniversary of the birth of René Magritte with a surreal specialty beer in a sublime replica of the original CIEL BOUTEILLE from 1940.
Read more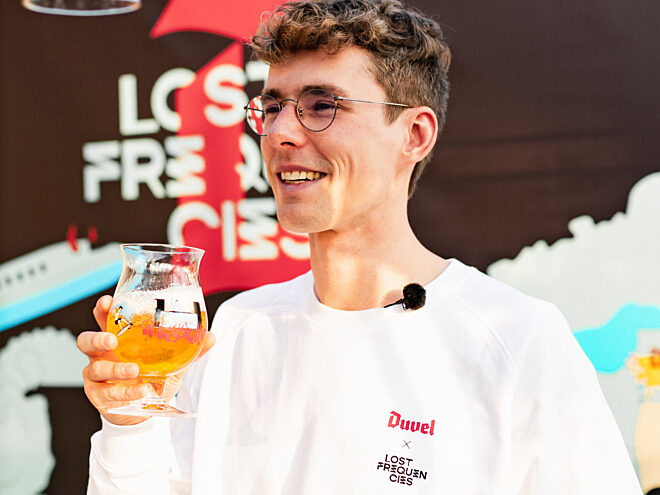 The 2022 Duvel Collection glass is designed by Felix De Laet, internationally known as top DJ and producer Lost Frequencies. This multi-talent from Brussels is making waves worldwide with hits such as 'Where Are You Now' and 'Are You With Me'.
Read more