Duvel x Joachim Froment
What do you do with Duvel truck tarps that can't be used anymore?
Recycle them of course! ♻️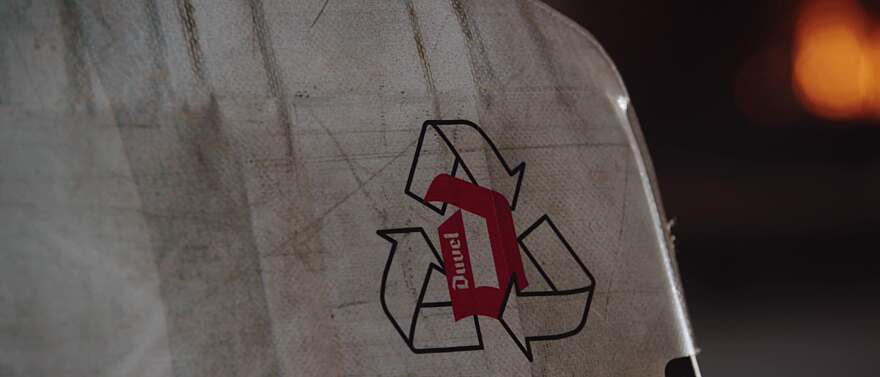 Sustainability is key. For Duvel, the use of ecological raw materials is only the beginning. At Duvel, we try to create a circular economy in which as few products as possible are lost. For example, 255 tonnes of labels are given a second life, our water footprint will drop by 30% in the next two years, 99% of our side streams and waste streams are reused and 1,000 cows can be fed with the side products of our brews. And now an additional project is being added.

Old Tarps from Duveltrucks can no longer be used in that form, so we decided to recycle them. And that gave us a hundred unique designs. Thanks to the fantastic Joachim Froment, these old Duvel tarps were given a new life. Joachim, co-founder of FutureWaves, is a Belgian designer who went all the way on this project. Once the tarps were removed from the trucks, his work started. Now the tarps each form a unique design for a chair.

You can already admire the Duvel Tarp Chairs at Plein Publiek (Antwerp).

More news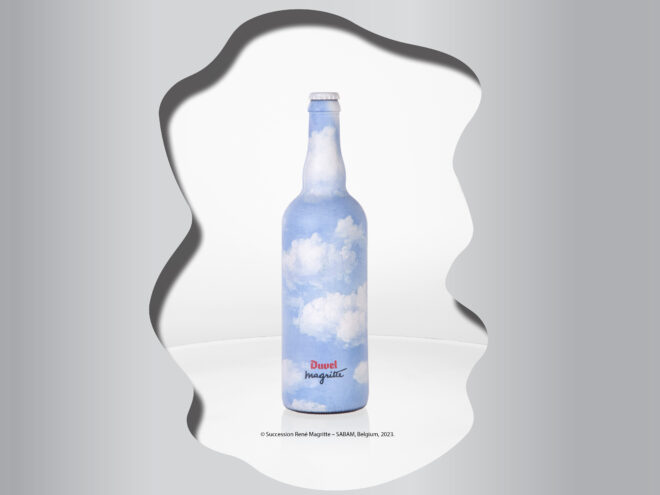 Duvel pays homage to the 125th anniversary of the birth of René Magritte with a surreal specialty beer in a sublime replica of the original CIEL BOUTEILLE from 1940.
Read more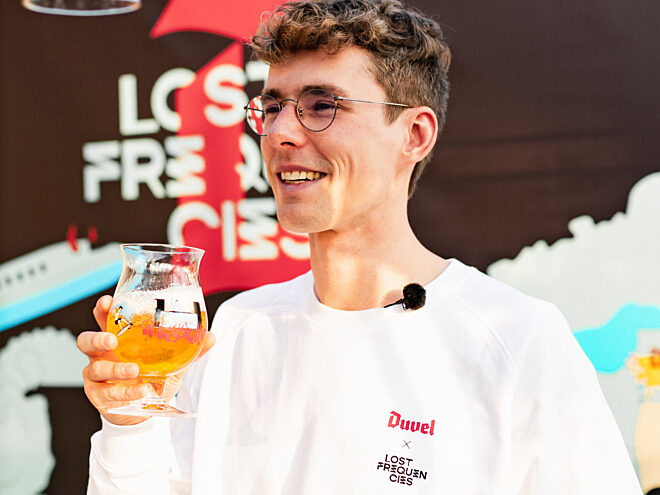 The 2022 Duvel Collection glass is designed by Felix De Laet, internationally known as top DJ and producer Lost Frequencies. This multi-talent from Brussels is making waves worldwide with hits such as 'Where Are You Now' and 'Are You With Me'.
Read more