Duvel on Draft
The same ingredients, the same brewing process and the same saturation in the glass as an original Duvel in a bottle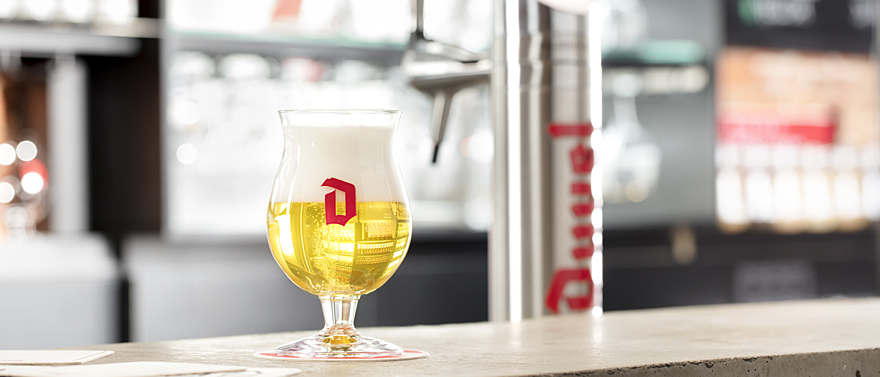 UNIQUE IN THE WORLD: DUVEL ON TAP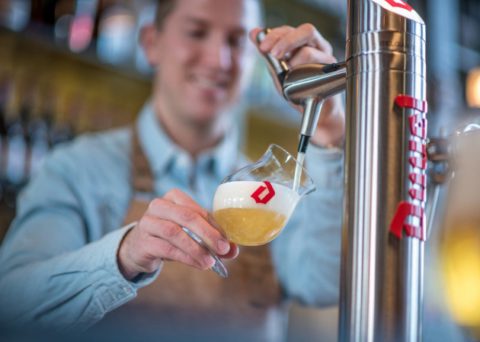 Duvel on tap. Many dream of it, but only a few beer lovers have ever had the chance to taste the legendary specialty beer straight from the tap, as opposed to from a bottle. Last year, in a world premiere, the Duvel brewers unveiled a unique tap system. Duvel On Draft is been a resounding success in neighboring countries such as the Netherlands and France but you can also taste Duvel On Draft at several establishments in the UK. In other words, the golden-yellow beer On Tap is nearly as rare and sought-after as real gold.

Because of the beer's complex (re)fermentation process and high carbon dioxide content, until recently, enjoying a Duvel on tap seemed to be an impossible dream. Yet, many countries are unfamiliar with the 'pouring culture' and international customers prefer to have beers served on tap instead of by the bottle. With this in mind, at Duvel Moortgat Brewery, they began working on developing a new system that would allow the Duvel to referment in the keg and also to maintain the carbonation level and the alcohol percentage of 8.5%.

After two years of research, Duvel Moortgat Brewery successfully designed a tap system that met all the requirements to serve a Duvel on tap that's just like one from the bottle. Including the Duvel tornado, the iconic visual expression of the beer's high carbonation level. Every new keg of Duvel comes with special tubing that is installed between the tap and the keg. The taps themselves have also been adapted and the tubing is considerably narrower in diameter, enabling a fresh glass of Duvel is to be served on tap complete with its characteristic head of foam. At 4°C, a Duvel on tap is slightly colder than one from the bottle, but unlike other specialty beers served on tap, it retains its authentic, hoppy flavour without loss of quality.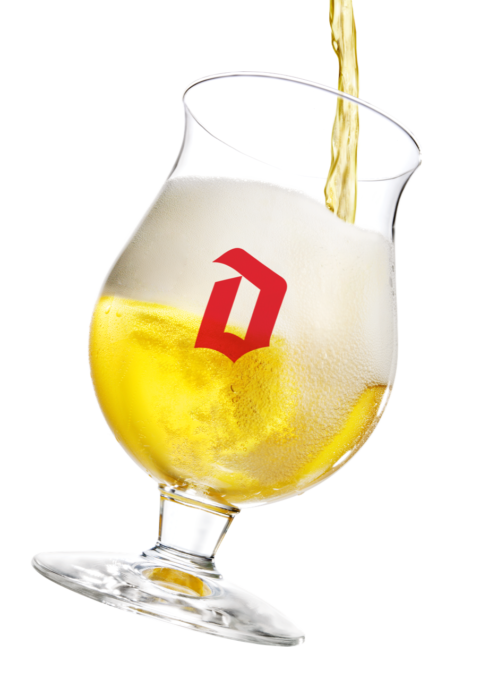 Style
Specialty beer with refermentation in the bottle
Taste
Slightly fruity, dry aroma, well hopped, with a slightly bitter aftertaste
Hop
Saaz-Saaz & Styrian Golding
Serving tips
Pour into a Duvel glass, 5 ° C