Duvel Barrel Aged, the Rum edition
Duvel with a taste of the Carribean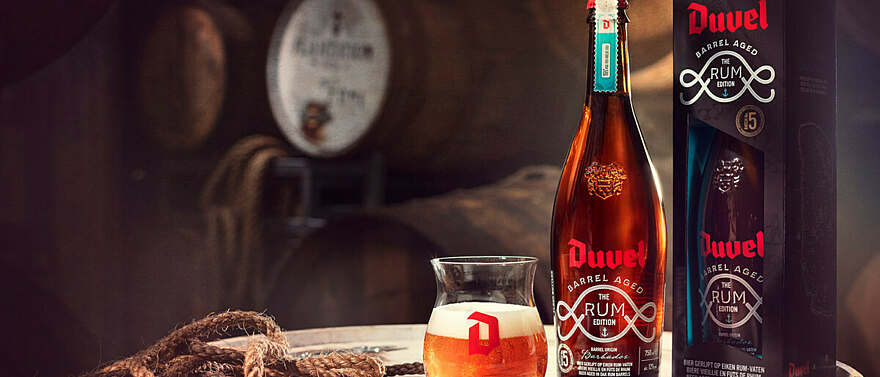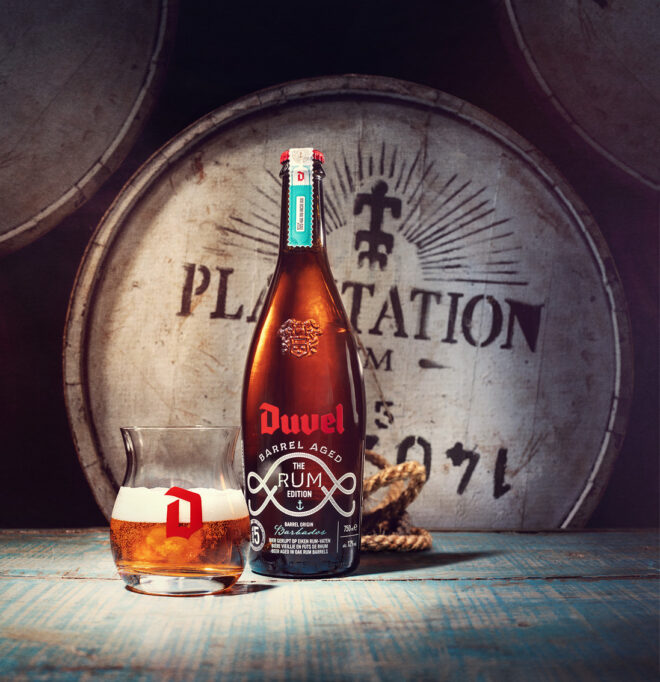 The fifth batch of Duvel Barrel Aged is ready. Duvel master brewer Hedwig Neven wanted to reinvent the 'barrel aged' concept and went looking for a rum distillery instead of bourbon barrels. He found it on the other side of the ocean, in Barbados, a world away from the brewery in Puurs: The West Indies Rum Distillery.
It turned out to be the perfect match and after a successful initial meeting, a fantastic new beer was born. Hedwig and Alexandre Gabriel, owner and master blender of the West Indies Rum Distillery, co-created Duvel Barrel Aged n° 5, The Rum Edition. A unique tasting-beer (12% ALC) brewed with respect for the authentic taste of Duvel, but with an unexpected Caribbean twist featuring the sweet, potent rum notes of vanilla, dried fruit and oak. An absolute first.
Aging the classic Duvel in the oak barrels allowed the golden-coloured specialty beer to absorb the rich, characteristic rum notes of vanilla, dried fruit and oak wood. Duvel Barrel Aged, The Rum Edition, is a beer for tasters, connoisseurs and Duvel lovers. Made to be enjoyed with friends and family. Perfect to serve at the end of a festive meal or beside a crackling fire this autumn. This specialty beer pairs well with strong cheeses, game dishes, (grilled) meat dishes, chocolate, exotic fruit, pumpkin, sushi or cinnamon.
The specialty beer will be available starting from October 2020. And because both the experience and the beer are so unique, the beer comes in a special gift box. There are only 71,820 bottles of this new edition of Duvel Barrel Aged available. So, Duvel lovers will have to be quick if they want to get their hands on a coveted bottle of Duvel Barrel Aged 2020.
Duvel Barrel Aged (12% ALC), in a numbered 75cl bottle, is the ultimate treat for any Duvel lover, but it's also perfect for serving at a special moment among gourmets and foodies.
More news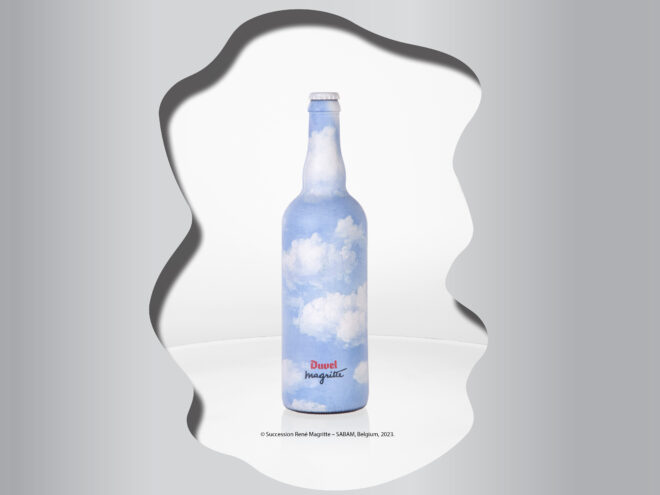 Duvel pays homage to the 125th anniversary of the birth of René Magritte with a surreal specialty beer in a sublime replica of the original CIEL BOUTEILLE from 1940.
Read more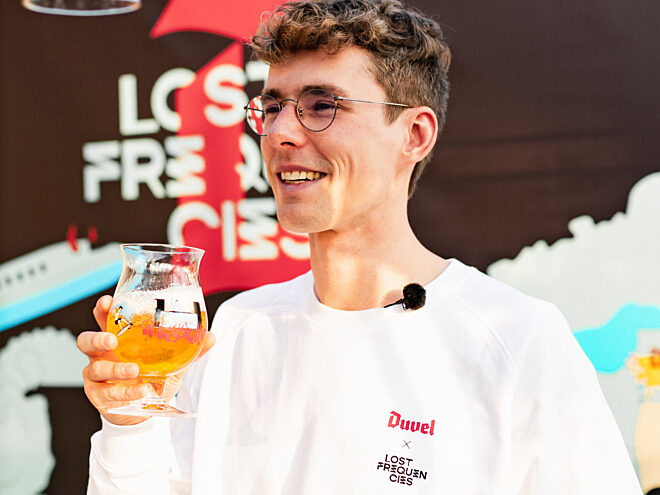 The 2022 Duvel Collection glass is designed by Felix De Laet, internationally known as top DJ and producer Lost Frequencies. This multi-talent from Brussels is making waves worldwide with hits such as 'Where Are You Now' and 'Are You With Me'.
Read more